Quick Rules
You must join the ESL Overwatch Discord.
Quick Rules are taken as priority over the "Rules" page for this cup.
Custom Game Settings:
Game mode:

First Round - Ro16: Best of One

Quarter-Finals and Semi-Finals: Best-of-Three

Grand Finals: Best-of-Five

High bandwidth: On
Map rotation: Single map
Return to lobby:

Payload & Point Capture: After a mirror match
Control: After a game

The higher seeded team starts the map veto

Available maps: King's Row, Numbani, Watchpoint: Gibraltar, Dorado, Hanamura, Temple of Anubis, Volskaya, Nepal, Lijiang Tower, Hollywood, Ilios & Route 66

Hero selection limit: Single Hero

All heroes are currently allowed

Disable kill cam: On
All other settings are to be left as the default. For a full list of server settings, please refer to the rules page.
General Rules:
Minimum of 4 UK based players.
Escort and Hybrid maps are decided by either a) pushing the payload further than the other team or b) reaching the final checkpoint faster.
In case of a tie on Assault, Hybrid or Escort a preset Best of Three Control map is to be played. The winner of the Control map will win the tied map. Please note: Control maps picked in from the map pool are to be played as a Best of Five
Once games are finished, both winning and losing team captains need to upload results on the match page and submit screenshots/recordings.
Chat
Looking for your opponents or need help?
During the cup join
ESL Overwatch
on Discord, use the
ESL Play App
to chat with your opponent or open a
support ticket
.
Match related issues must be handled via match protest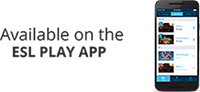 Help
Is this your first time? Here are the important steps:
Follow the instructions on the right to sign up and check in
If check in is enabled, make sure to check in on time
Wait for your first match to show up on the right
Get in contact with your opponent and play the match
Enter the result and ask your opponent to confirm
Wait for your next match
Still need help? During the cup, use chat if it is available, otherwise please contact support.
Match related issues must be handled via
match protest
.