Current Competitions
---
A detailed Ladder FAQ can be found here
Join the ESL Staff today!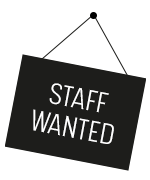 We are looking for players who like to support their favorite game. If you like to help other people or have any other talent, apply to become a staff member. A friendly team likes to welcome you!
What is Nosgoth?
Nosgoth is a Free2Play game, currently in open beta and
available on Steam
. It offers a competitive, team-based Human versus Vampire 3rd person multiplayer experience set in the brutal fantasy world of the Legacy of Kain series. Nosgoth is in open beta and is available at no cost.