Global
Winners of the $1,000 Xbox app Christmas Special
Today we can announce the winners of the Christmas Special for our Xbox App users. Anyone that played at least one match using the app between 1 to 31 December had the chance of winning some cool prizes.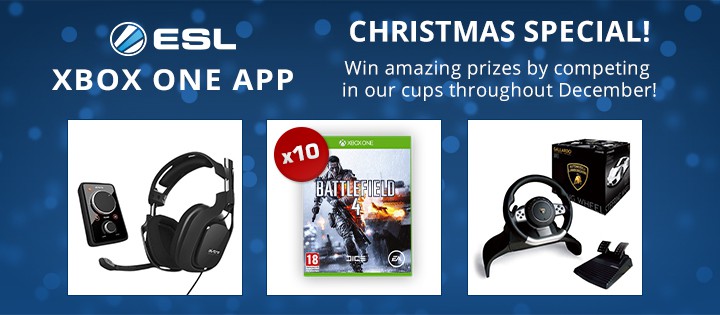 Out of all the users that participated so far, we have raffled out $1,000 worth of prizes ranging from HDMI cables to steering wheels and headsets to twenty lucky winners. Congratulations to you all!
Christmas Raffle Winners
All winners have been emailed for their shipping details. As soon as everyone has responded, all prizes will be sent out from our office in Germany.
Thanks to everyone that took part in our raffle and we hope you will continue to enjoy our Xbox App when playing in ESL!


Information:
info write comment not allowed