ESL Wire Anti-Cheat Release News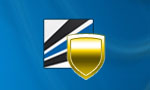 It took nine months, a closed and an open beta. Today ESL Wire Anti-Cheat is finally being released. Our new Anti-Cheat-Tool is from today obligatory in all games listed below. People who are caught cheating by ESL Wire Anti-Cheat will get a two year ban as always.
ESL Wire Anti-Cheat - Information
ESL Wire Anti-Cheat is the newest generation of Anti-Cheat-technology. ESL Wire Anti-Cheat's
drivers
can easily find
more than 1.000 Ring0- and Ring3-Cheats
. However, this is not the end of the story since our new tool is even capable of finding and highlighting suspicious software in addition to the specific detection routines.
The usage of ESL Wire AC
in gathers
will also make a huge difference for you. After the integration of Gather in ESL Wire it is much easier to play a Gather. Cheaters will not be able to join Gathers, because nobody will be able start their Gather without starting Wire together with Wire Anti-Cheat.
Programming this new tool would not have been possible without the specialized and experienced developer that we convinced to join our already existing team of twelve anti-cheat developers. With his ten years of experience in the anti-virus industry the new guy was an incredible help in getting ESL Wire Anti-Cheat on the right track. Previously he had also developed copy protection software. The whole process of development took nine months and we are really glad at how well the new ESL Wire Anti-Cheat has turned out.
Although the release day has now come, problems may of course still occur from time to time. Please tell us immediately if you have any problems with the new tool, we will read your feedback in the
forums
every day. Together we solve all problems quickly. The development process of ESL Wire Anti-Cheat will not stop. Our team of programmers will continue working on this software to make ensure that your matches are always safe from cheaters.
ESL Wire Anti-Cheat - What will change at ESL?
From now on instead of Aequitas, the new ESL Wire Anti-Cheat will be obligatory in the games below. If you are not using the new toolm from now on in your matches we will unfortunately have to give you penalty points for your ignorance. The new tool must be used in all matches for the following games.
Please click on the country flags to create or join a Gather:
Counter-Strike 1.6 - Play Gather: , , , ,
Counter-Strike Condition Zero - Play Gather: , , , ,
Counter-Strike: Source - Play Gather: , , , ,
Call of Duty 4 - Play Gather: , , , ,
Day of Defeat: Source - Play Gather: , , ,
Team Fortress 2 - Play Gather: , ,
As we already mentioned ESL Wire Anti-Cheat is offering support for several games. This also means that the new tool will become obligatory in more and more games over the next few weeks. This is because we have to prepare the change step by step - all players will get the opportunity to get used to using the tool.
All information about the changes caused by ESL Wire Anti-Cheat and the usage of this new program can be found at the Frequently Asked Questions site:
711308
, Monday, 11/10/10 07:26