Welcome to New Games
This is the New Games section of the ESL. Here you will not only find newly released titles, that do not have their own section yet, but also games, which are new to the ESL and are requested by the community. Enjoy a variety of games and help them grow to an official eSports title on the ESL with its own section and Major tournaments.
Supported Games
NBA 2k17
If you don't see your game in the list, feel free to open a discussion in the
forum
about it. That is the fastest way to see how many users we have for a certain game and it is also a good place to discuss about the rules and game modes for possible tournaments.
Join the ESL Staff today!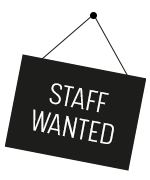 Support your community whilst earning incredible perks.
ESL Shop Discount
ESL Event Guest-list
ESL Job opportunities
Staff Bonus Rewards
and so much more!
Join the Staff!
(or pursue a career in esports)
Powered by
Founded in 2010, Scuf Gaming recognized that gamers were having their skills hindered by the standard controller. One size does not fit all and, just like a golf pro has different clubs for different situations, we felt it was time that someone released a controller for specific purposes.