Uncharted 4: A Thief's End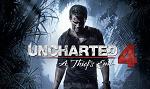 Uncharted 4 has arrived on ESL! We are delighted to announce our upcoming 4on4 tournament on ESL Play. We hope you will have a lot of fun with Uncharted 4!
This is a new game in the Naughty Dog's Uncharted series, and is a continuation of the events of Uncharted 3 Drake's Deception. The story follows the main character Nathan Drake, where the player will continue in the ex fortune hunters story. However with Nathan's brother making an appearance seeking help to save his life Nathan is once again dragged into adventure.
The game has been designed to have both a single player and a multiplayer feature. If you are into action-adventure games with a third-person shooter mode, you might want to try Uncharted 4's competitive multiplayer feature. The feature lets the players use different characters in the series, in which they have to defeat their opponents by fulfilling team tasks.
Our plans for Uncharted 4 on ESL is to invite you all to join up for our first tournament, and we will keep hosting more tournaments in the future!
The format will be a 4on4 team game, with a chosen game mode in a best of one bracket system. Sign up and compete for a more challenging and competitive scene in this interesting multiplayer feature.


Uncharted (PS4) 4on4 Community Cup #1 Global
Our scheduled cup will begin on Sunday June 5th at 19:00 CEST. It will be our first cup in Uncharted 4, and it will be played with the modes: Team Deathmatch & Plunder
It is a fairly new experience, and we would like players to give us valuable feedback regarding our choice of cup and the game mode itself. Players are always free to leave us feedback as a comment to these news or in a support ticket!
About Uncharted 4:
Set three years after the events of Uncharted 3: Drake's Deception, Nathan Drake has presumably left the world of fortune hunting behind. However, it doesn't take long for fate to come calling when Drake's brother, Sam, resurfaces seeking his help to save his own life and offering an adventure Drake can't resist.

On the hunt for Captain Henry Avery's long-lost treasure, Sam and Drake set off to find Libertalia, the pirate utopia deep in the forests of Madagascar. Uncharted 4: A Thief's End takes players on a journey around the globe, through jungle isles, far-flung cities and snow-capped peaks on the search for Avery's fortune.


Check out the official Uncharted 4
website
for additional information.

If you have any questions or feedback, you can always contact us by
support ticket
Follow us on our social media network

No comments yet.

Information:
info write comment not allowed