New Games PC Unreal Tournament 4
UT Pre-Alpha EU 2on2 TDM ladder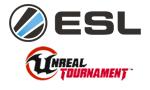 We are happy to announce that Unreal Tournament Pre-Alpha 2on2 TDM European ladder is open and ready for you to sign up! We have enabled the normal challenge mode in which teams can manually challenge each other. Second, we included the matchmaker, a system where you can enter or accept a match at any specific time. Check out the ladder and see what else you can do. As soon as we have more active teams in the ladder, we will activate the instant challenger. This allows you to find an opponent with instant matchmaker in the evening. Additional to the match chat, you can also easily get in touch with many opponents via
Discord
.
Each month the most active team in ladder will be rewarded with Unreal Tournament swag from Epic Games!
Unreal Tournament Pre-Alpha 2on2 TDM Europe Ladder



Sign up


Basic rules:

Mode: 2on2 TDM
Matches: Bo3
Rules: Show all rules


Beginners guide to sign up:

Register on ESL
Click the sign up link and follow steps on the right
In a ladder you have no commitments, you can play as frequent you want
Ladder FAQ
Info & support
If you have any queries or questions, please don't hesitate to contact us via Support Ticket or join our Discord.
Pickup games
If you're looking to get involved in some of the action leading up to the cups, why not check out
UnrealPUGs NW
and
UnrealPUGs Instagib
Discords for even more Unreal action!
Vote for more ladders in forum thread.

No comments yet.

Information:
info write comment not allowed