[UT4] Interview with Freeman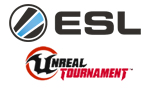 ESL Interviewing Freeman from the swedish Unreal Tournament team Soulreapers.
Working hard preparing the UT4 section we decided to interview a player from the known team

Soulreapers
. Back in the days they were classed as one of the best iCTF teams in this franchise. Not only fragging, using crazy tactics with boosts to cap enemy flags in a different way.
Interview with Freeman
While waiting for a stable UT4 build for competitive playing, we will interview interesting players from the UT scene, starting with oldschool player Freeman.

For those who don't know, Unreal Tournament is a first-person shooter co-developed by Epic Games and community. The game was based on the same technology as Unreal but this was focused more on competitive multiplayer action. Below is an exclusive interview with an oldschool player, happy reading!



Hello Freeman! How are you doing this evening?

Hello! I'm doing fine, thank you!




First off, can you tell our readers about yourself and your history with the Unreal Tournament franchise?

My name is Jonatan, 28 years old and I'm from Linköping, Sweden. I'm working as a mechanical engineer after I finished university a few years ago. My Unreal Tournament "career" started with Unreal in 98 and then continued when Unreal Tournament was released in 99. I was just playing public at first but after a year or so I started playing with some guys from Soulreapers. They were mostly playing NW CTF which I liked and I joined them. We eventually started to play instagib CTF which ended up being the mod I liked playing the most. In 2003 Soulreapers started to get inactive and I wanted to play more so I ended up joining Total Failure as a defender which turned out to be just the right step for me to get into the higher divisions. TF had just won Eurocup and were a really strong team which gave me more motivation to play and get better. UT2003 was released during that year but my computer wasn't good enough to handle that game so while some of the TF-players started to focus on that I never gave it a chance. When UT2004 was released most of the players in TF had gone inactive and I had a better computer and new motivation to play but I wanted a change of play so I started to play NW TDM for a clan called s3xy in UT2004 while still playing iCTF in UT99 for Soulreapers again but with some new players from TF (Dellan_ and lux). We did pretty good in both games and I finally got my Eurocup win in iCTF (after 2 losses in finals with TF ;)) with Soulreapers and we won the Nations Cup with Sweden. I was a bit less active in 2007 but towards the end of the year UT3 was released and I really liked that game. I played both iCTF with SR and NW TDM with sas (saints and sinners). SR was very successful in UT3 as we won the only big LAN event for iCTF, the EnemyDown UT3 iCTF tournament! It felt like the top price after having spent so many years playing different UT-games. I continued to play NW TDM after that tournament as that was pretty much the only active gametype and won the Eurocup with sas. After 2008 I started playing other games such as CoD4 and QL as UT3 had such a small community but I have not played any clan games the last 2 years.


Have you tried the new Unreal Tournament game?

Yes, I have played a couple of games of the new game! I've tried instagib public and some NW TDM in 2v2s.
Would like to try some iCTF 5v5 later on when the game has more maps.


The game is still in pre-alpha but what are your thoughts about it so far?

The game feels very much like Unreal Tournament. It feels like they try to take the best of all games and combine it to make the best one yet. It will be interesting to see how they manage to do it. I like the new slide-mechanic but they have changed it a couple of times during the last months, giving it a different feeling each time. I hope they decide to give it a big impact, I have seen some people complaining about it but it would be good if this game has it's own special move the players have to learn to master. They are using a very different approach on developing a game as they involve the community so early. My concern about it is that the community is very restrictive and want it to feel too much like the old games. It will be hard to please all the old players while making it interesting for new players to try and give input. They should listen to players from other communities to see if they have any good inputs on what should be changed. There is a reason why UT3 wasn't a huge success compared to the older games and I think that games now a days need something extra to stand out in a tough multiplayer market. I like the way they are including stats, youtube and what they are discussing about demos/replays/spectating because that has really been in issue in the UT-games before. None of the game had good demo recording/playback at launch and the spectating has always been bad. All the popular games at the moment (CS:GO, DOTA 2, LoL) has good functionality in that field and I think it is important to make it big...it needs good coverage.


Do you think this game will be as popular as Unreal Tournament 99, if not bigger?

It is very hard to guess! In my opinion it is starting to look very promising and I think that many UT-players agree with me but it is hard to guess what the younger/bigger audience want right now. It feels like the computer scene is missing a fast paced shooter. The consoles have what I would say something similiar in the Halo-franchise so it seems that there is some demand for faster paced shooters which I hope UT can fill. I my doubts about what gametype that should be used tho, TDM is hard to spectate, 1v1 will give a small community and CTF can be a bit stale at times. I dont know if a new gametype is needed or if they could make some interesting additions to the current gametypes. Like giving some bigger "happenings" in TDM to make the viewer better understand why the teams are going to x-place otherwise it might be a bit uninteresting the first 15 mins.
It is important that there is a place where we can have online tournaments so it is great that ESL is already taking an interest in Unreal Tournament!


We know that there has always been a community for both instagib and normal weapons, which one will you focus on in this game?

I hope I can enjoy both in this game as I could combine them in UT3. I like instagib in CTF as I think it lets the teams focus more on the CTF-part of the game and normal weapons in TDM as it makes it more complex! Sadly I have some problems with my shoulder/arm since a few years back(since i started working) so I can't really play that much anymore so it will be hard to play at the level I was in the previous games.


Will we see Soulreapers participating in future cups here on ESL?

It is possible, some of us might come back to play some games! I know that eFFeN, paleface and luxxiz have tried the game :)

Tell us about your experience with offline tournaments such as play.com where you won the 5on5 iCTF UT3 tournament.

I've been to several smaller offline tournaments which has been fun and it gave me some good exprience. My biggest ones are probably the play.com(UK) in UT3 and one in Denmark in CoD4. The play.com tournament was a special case as it was
during a big gaming convention so there was a LOT of people in the building (Wembley Stadium) and the tournament took place in one of the side-rooms. The people watching did not have any big screen or anything so they could just watch
from behind the railing behind the players. As this was early in the UT3-era you could hardly spectate and I don't think the LAN had internet access which made it very hard to follow from outside of the LAN. I hope that this can be improved in future tournaments for UT.



Soulreapers at the Wembley Stadium in London 2008, winners of the UT3 5on5 iCTF tournament.



What are your thoughts about Unreal Tournament being apart of the eSports scene?

I think that UT can fit pretty well in the eSports scene if it gets a big community. As I have mentioned earlier the PC-scene is missing a fast paced shooter and it would be awesome if UT could fill that hole. There was some organisations sponsoring teams in UT2004 and UT3 so hopefully some could comeback and do the same in UT4 when it is released.


When you are playing competitively, do you become nervous?

It depends, if I play duel I can get nervous towards the end of games but in team games not so much. I can be excited before the game starts but when we are playing I'm usually very calm mostly thanks to the good team spirit we have had in the teams I've played with (SR, TF, sas) and if you have a team where everybody is comfortable and like eachother you don't get as nervous as you can feel that everybody has you back. Win as a team, lose as a team :)!


Lastly, do you have anything to share to our beloved community?

I would like to thank all the players I have played with and against during all these years! I hope that we can get a good community around the new UT and if you decide to try it out now, remember that it is in "pre-alpha" so many things will change. Anyone can contribute to the project and I can recommend visiting the unreal tournament forums if you have any ideas!

I would like to thank you Freeman for taking your time for this interview. I have always been a big fan of Soulreapers since I was young kid and I hope to see you in our future cups! My name is marky and I am one of the admins working on the UT4 section.
Pickup games on IRC
If you are feeling for some pickup games for our new beloved Unreal Tournament game you can join the channel
#ut4.eu
@ GlobalGamers. It is a new created channel that is active already with pickup games for all mods.
Info & support
In case of troubles or doubts, don't hesitate to contact us via Support Ticket or join the QuakeNet IRC Channel (#esl.ut), GlobalGamers IRC Channel (#esl.ut)
Follow us & spread the word
Tweets by @ESLUnreal
---
Your feedback is always welcome, please leave a message in the comment section below!

marky
, Sunday, 19/07/15 13:02


Information:
info write comment not allowed