New Games PC Unreal Tournament 4
UT MMC July Results and more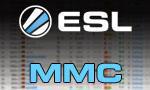 Are you an active Unreal Tournament Duel player?

Every month we reward the most active player through the Most Matches Competition. All you need to do is play matches in the ladder, if you are the most active player, you win! Check out the winners of 1on1 Ladders MMC of last month!
Duel Ladders July MMC
European MMC June Winner is

pennsylvania
with 10 played matches! He is awarded with 1 Month of
ESL Premium
and Unreal Tournament Swag! Runner-up is

Delirium
with 7 matches played.
North American MMC July Winner is

legionz
with 10 played matches and he is also awarded with 1 Month of
ESL Premium
and UT Swag. Runner-ups are

Xarev
and

The Dayman
with 3 played matches each.

Duel Ladders July Statistics
In July 2016 total of 29 Duel matches were played in European ladder and 16 matches in North American ladder.
Table on the right is statistic of played maps voted with ESL Mapvote system.

Featured stream:
None this month.

Check the full rankings or signup at:
Duel Ladder Europe
Duel Ladder North America.

Map
Votes
EU
NA
DM-Erase
20
14
DM-ASDF
20
8
DM-Coma
7
8
DM-Lea
11
4
DM-Mimic
11
1
DM-Solo
1
7
DM-Deep
3
4
DM-DeckTest
7
0
DM-Protracted
4
2



Duel Ladders August MMC
And again we will award the most active players in our duel ladders with
ESL Premium
and
Unreal Tournament Swag
, powered by Epic Games.
Staff changes

Freakability
joined staff! Most of you may already know him from the Unreal forums and Discord, or you may have been playing on his HUB. He has already demonstrated great enthusiasm in kick starting something Unreal so he will be a valuable addition to the team. Please wish Freakability a warm welcome and from now on feel free to ask him anything related to Unreal Tournament on ESL.

Skeevn and Cadian were removed from staff because of inactivity.

We're looking for admins in American zone to run cups in that region. Apply
here
.
Info & support
If you have any queries or questions, please don't hesitate to contact us via Support Ticket or join our Discord.
Pickup games
If you're looking to get involved in some of the action leading up to the cups, why not check out

#UT4.eu
or

#UT4pugs
@ GlobalGamers. Those are active IRC channels with
pickup games
for all modes. Also check
UnrealPUGs NW
and
UnrealPUGs Instagib
Discords for even more Unreal action!
Vote for more ladders in forum thread.
Recent news:

UT Summer Series 2016

UT4 MMC April

May

June

UT Pre-Alpha Duel Ladders Opened

Duel & 2on2 TDM Spring Leagues 2016

Winners

2on2 TDM Easter Cups 2016

Winners

Unreal Tournament Opening Cups

Winners

Unreal Tournament on ESL

Interview with Freeman
Your


Admin Team

No comments yet.

Information:
info write comment not allowed