UT4 2on2 TDM Easter Cups 2016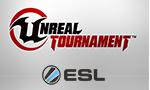 The Easter holidays are almost there so we are holding a 1-day 2on2 TDM cup for NA on Saturday 26th of march at 3PM CDT and for EU on Sunday 27th of March at 19:00 CEST. The format of this cup will be Swiss so put your Easter eggs in your basket and find yourself a partner for the upcoming tournament.
What is a swiss cup?
Swiss Cups on ESL Play are a form of
Swiss-system tournament
: a cross between the Cup (elimination bracket) and League (round robin) formats in which contestants are paired together in subsequent rounds based on their win/loss record, with optional elimination based on number of losses. Through the tournament all contestants are ranked together based on their win/loss record then their tiebreaker score.
Key facts:
Supports any number of contestants
At most a single bye in any round, if there is an overall odd number of remaining contestants
Supports no-elimination: contestants can play without being knocked outline (but can be configured to eliminate after X losses)
Contestants are paired by their win/loss record in the tournament
Check out a complete
FAQ on the Swiss cup system
.
Prizes for Winners
ESL Premium Account


1st Place:

2 Months


2nd Place:

1 Month


Cup Winner:

Special Easter Award
Please note that the Award will be only given if at least 8 teams participate.
UT4 Pre-Alpha 2on2 TDM Easter Cups - Sign Up Here
NA Sign up
Start: March 26th, 3 PM CDT

EU Sign up
Start: March 27th, 19:00 CEST

Basic rules:

Teamsize: 2on2
Mode: Best of Three
Rules: Show all rules


Beginners guide to sign up:

Register on ESL
Click the sign up link and follow steps on the right
Come online 30 minutes before the cup time to check-in
Double XP during Easter Time
Furthermore, all active players will double their XP gain for all matches played between 24th March and 28th March.

Info & support
If you have any queries or questions, please don't hesitate to contact us via Support Ticket or join the QuakeNet or GlobalGamers IRC Channel (#esl.ut)
Pickup games on IRC
If you're looking to get involved in some of the action leading up to the cups, why not check out

#UT4.eu
or

#UT4pugs
@ GlobalGamers. Those are active channels with
pickup games
for all modes.
Vote for ladders on forum thread.
Recent news:


ESL Unreal Tournament Opening Cups

Winners


Unreal Tournament on ESL


Interview with Freeman
Your


Admin Team
---
Your feedback is always welcome, please leave a message in the comment section below!


No comments yet.

Information:
info write comment not allowed