New Games PC
Winners of the UT4 Duel Opening Cups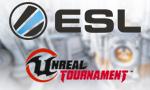 Over the weekends of March 5th and 12th we saw our first tournament for UT4 Pre-Alpha on ESL, and what a turnout it was. We achieved 67 signups in Europe of which 44 players checked in and 48 signups in North America of which 36 check-ins. Our coverage of the event was kindly provided by Zaccubus and bleh- with cafe stepping in to also help out with the NA casting.
We were overwhelmed by the support from our twitch viewers and were lucky enough to see some nailbiting action throughout the course of both tournaments. If you weren't able to tune in and watch be sure to check out the streams

here
.
Our winners have walked away with a goodie bag all the way from Epic Games and also were handed ESL Premium subscriptions. Our winners for each tournament were as follows:
Unreal Tournament Pre-Alpha Opening Cup Europe Winners
Unreal Tournament Pre-Alpha Opening Cup North America Winners
There were 219 matches played in total, of which 110 were played in North America and 119 in Europe cup.
Table on the right is list of played maps voted with ESL MapVote system.

Map
Votes
EU
NA
DM-ASDF
48
29
DM-Erase
40
33
DM-Solo
24
24
DM-Coma
26
17
DM-Lea
19
20
DM-DeckTest
20
11
DM-Protracted
16
11
DM-Mimic
16
1
DM-Deep
6
7



We'd like to take this opportunity to thank everyone for participating and tuning in to support us on twitch. We'd also like to specially thank MonsOlympus, Vlad, Loque, Xarev, cafe, Zaccubus, Flak, BlueCloud and r4Wk for their contributions. We look forward to running future cups for you with more prizes to be won!
Info & support
If you have any queries or questions, please don't hesitate to contact us via Support Ticket or join the QuakeNet or GlobalGamers IRC Channel (#esl.ut)
Pickup games on IRC
If you're looking to get involved in some of the action leading up to the cups, why not check out

#UT4.eu
or

#UT4pugs
@ GlobalGamers. Those are active channels with
pickup games
for all modes.
Vote for ladders on forum thread.
Recent news:


ESL Unreal Tournament Opening Cups


Unreal Tournament on ESL


Interview with Freeman
Your


Admin Team
---
Your feedback is always welcome, please leave a message in the comment section below!

marky
, Friday, 18/03/16 05:36


Information:
info write comment not allowed