Metro Conflict on New Games!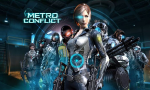 Attention players! Metro Conflict is heading to New Games with its first cup on August 16th. Grab your team fresh from full release, and put them to the test of ESL competition! Full ruleset, format, and more game settings can be read below.
What is Metro Conflict
Metro Conflict
is a recently released FPS game from OG Planet, servicing both Europe and North America. The game features 9 team-oriented arena-like classes, dozens of unique weapon types, and traditional styled demolition maps. The developer has aimed for the game to take off as the next competitive online shooter!
Sign Up
Sign up for Metro Conflict's Demolition Cup - Sunday 16th 18:00 CEST
Bracket:
Double Elim
Win Condition:
Bo3 WB/Bo1 LB
Matches:
7 Rounds, x2 Halves per map
Map Pick:
Pick/Ban
Quick Rules
- Ana and Tiffany are banned
- Hawkeye is limited to one per team
- G-coin based weapons only
- All abilities permitted
The full ruleset and event details can be found
here
.
ESL Check-in System
This cup uses the ESL check-in system, below is a brief introduction of how this works.
Step 1 - Registration (Green)
Here you can sign-up for the cup, but you will have to confirm your spot later.


Step 2 - Confirmation (Yellow)
30 minutes before the cup starts you will have to confirm your spot. After doing so you are secured a spot in the tournament.
Step 3 - Entering (Red)
Still free spots left? 20 minutes before the cup starts sign up's open again and you can join the cup even if you didn't sign up for it on beforehand.
Need Help?
Submit a ticket to the New Games Admin Squad
here
. As well, you can private message
Ink
for Metro Conflict related inquiries!
Ink
, Tuesday, 11/08/15 14:30

No comments yet.

Information:
info write comment not allowed