Insurgency Spring Season Postponed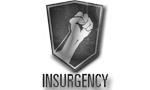 We decided to postpone the start of the Insurgency Spring Season by one week - the season now starts at the 11th of April!
We want to give more teams the chance to organize themselves and signup to have an interesting and challenging event.
What will the season look like?
Every team will be facing the other teams of same division in a BO2 (best of 2) match, which means that two maps have to be played against each other. In such a BO2- match each of both teams picks one map and server that will be played on. In addition to the win/tie/loss points, the direct match of both teams is deciding in case of equally ranked teams. If needed, round wins will be taken into consideration.
A match week is 7 days long, which means that you have 7 days to play both maps against your opponent. If you play both maps on the same day or separately is up to you and your opponent to decide.
Skill based divisions
We plan to reach a total number of 10 or more participating teams. We will try hard to act impartially when seeding the divisions by each teams skilllevel. By that we offer a more fair and balanced schedule when the teams that face each other are currently playing on the same level.
Season Playoffs
Depending on signups and skillbased divisions playoffs will be held after the regular season has been ended. How those playoffs will look like is to be announced later. However, we currently favour simple Runner-Up- / Relegationgames instead of normal Playoffs.
Insurgency 5on5 Spring Season 2016
Sign up now!
Until April 10th, 20:00 CEST

Starting: Monday, 11th of April
Size: Open
Structure: Regular & Playoffs
Gamemode: 5on5 Firefight
Prizes?
Is there anything to play for? Besides respect from the community, domination or just to have some fun? Yes!
The winning team will get this exclusive Spring Award. The Award will be displayed in the team profile, not in the profiles of each team members.



1st place:
3 month

Premium


2nd place:
2 month

Premium


3rd place:
1 month

Premium
* please note that the Award will be only given if at least 16 Teams participate
* please note that Premium will be only given if at least 8 Teams participate
Social Media - Follow and like us
Join us on
Facebook
,
Twitter
&
Discord
to communicate with other ESL Insurgency players, look for scrims, read about upcoming events or to get help from admins.
If you are an active Insurgency player, part of a team, or searching for buddies, feel free to also join the
ESL Insurgency Steam Group
.
// Your


Admin Team

No comments yet.

Information:
info write comment not allowed