Insurgency shoutcasters wanted!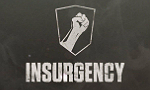 Do you want to get into casting but just never had the opportunity? Check out more information below to get started!
Shoutcasting for ESL
You'll be shoutcasting our upcoming tournaments whether it's on of our Weekly 5on5 Community Cups, Seasonal Cups or other special events.
Requirements

You must stream via Twitch.tv.
This is absolutely mandatory.

You must have good stream performance.
In other words, your stream must be "watchable". If you have a really poor video quality, or your microphone does a weird sound, or your network connection doesn't allow you to have a smooth stream, we will decline you. Note that we don't ask for a max setting stream, only the required to have a nice and enjoyable experience watching it.

You must be able to communicate in English!
Although we wont restrict the casters to stream in English only, you need to communicate with admins and players!
Languages
We allow casting in any language, although our current goal is to find English casters.
Application
If you are interested in casting one of our tournaments, you need to make an application via
Support Ticket
in
English
, stating the following information:

Name the event you want to cast

Link your Twich.tv account / channel

Your Nationality

The cast language

Please provide at least one (more) way to be contacted
We're looking forward to working with you!
// Your

Admin Team

No comments yet.

Information:
info write comment not allowed