Insurgency Christmas Cup & VERSUS MMC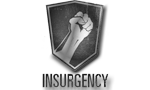 It's Christmas time, the most wonderful time of the year. We are celebrating this by hosting an Insurgency Firefight Christmas Cup. So... What do you say we make this a not-so-silent night?
Besides, we are hosting a Most Matches Competition for Insurgency Versus until the end of month. Be sure to check it out!
Insurgency Firefight Christmas Cup
Christmas time, oh Christmas time, We are proud to present the first 5on5 Firefight Insurgency Christmas Cup starting on December 27th, 6:00 pm CET. Feel free to join up. If you have any further questions, do not hesitate to write a
support ticket
.

Who is allowed to join?
All teams are allowed to join, no matter what nationality. Just be aware that this cup is held at euro friendly times & servers. Check the ruleset for further information.
What do I need to join?
All you need is an account on play.eslgaming.com and your GameID/SteamID added to your profile. If you have problems adding it, check
this guide
. This event is scheduled as a 5on5, team versus team tournament. That means you are only allowed to join if you are in a team and have atleast four more team members with their GameID/SteamID added to their profiles. Thats all, once you got those things done feel free to
signup for the Christmas Cup until 27th December 5:30 pm CET
.
Date:

27th Dec - 6:00 pm CET



Sign-Up: SIGN UP NOW!


Slots:

16



Mode:

5on5




GameID & 5 players in team



Rankings:

Single Elimination





Prizes!
Is there anything to play for? Besides respect from the community, domination or just to have some fun? Yes!
A great Christmas brings great gifts, the following prizes can be won.
Winner:
2 months ESL Premium

2nd Place:
1 month ESL Premium
And to top it off the winner also gains the most wanted "Christmas Award":

Structure & Details
Start:
27th December 2015, 6:00 pm CET
Contestants:
16 slots
Modus:
Single Elimination (w/ game for third place)
Game:
Best of One, Max Rounds 16
Check-In System:
enabled (More information)
Term:
1 Day (Nightcup)
Interval:
approx. 1 match / hour
Mappick:
Map elimination system on the matchsheet
Mappool:
Verticality, District, Heights, Market, Ministry, Panj, Station, Siege, Uprising, Sinjar, Embassy
Sidepick:
Pistol Round
Rules:
ESL Insurgency Ruleset
Help & Support:
Support Ticket
Reminders:
Each Player has to record a POV demo while playing
After the match a screenshot showing the results has to be uploaded
Most Matches Competition (MMC) on Versus
Are you an active player here in the VERSUS section? This month we reward the most active player through the Most Matches Competition. Just join VERSUS and queue up for Insurgency and play some VERSUS Matches. If you are the most active player, you win!*

Most Matches Competition - Christmas Time / December
This month's event:



ESL VERSUS Queue Up



Time period:



18th - 31st December 2015




* a minimum of five matches is required in order to win
Your


Admin Team

No comments yet.

Information:
info write comment not allowed