Insurgency Community Cup Guide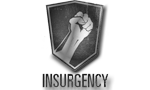 We host Community Cups every month! So come join in on the fun!
ESL hosts Firefight Community Cups every month. If you are interested in playing competitive then this is your chance to give it a go! Grab your buddies, register at play.eslgaming.com and join one of the upcoming events. We look forward to seeing you there!
The ESL Insurgency Community Cups are open to each and every team (unless announced otherwise). All you need to do to participate is to sign up, check in and play. It is a great chance to compete with other teams on a high level – EVERY Month! The event is held as an ESL Night Cup meaning that all matches are played at a scheduled day and you have a completely new Cup every month!
Once you have signed up, your
Sign Up
is pending until an ESL Admin accepts the request and adds you to the pool of participating teams. On the match day, all you have to do is to
Check In
at the given time to acknowledge that your team is ready to play in the Cup.
Any teams that do not check in will not be eligible to play, so make sure you check in!
Brackets allowing you to see who you will be playing will automatically be generating a few minutes after the scheduled
Starting Time
. It is your responsibility to then contact your opposition, begin the Map Eliminatoin and to then play! Good luck and have fun!
As soon as your game has finished, you just jump back onto the cup and enter the score of the game. It is that simple.
Frequently Asked Questions
The Firefight Gamemode
Three territorial objectives, one for each team, plus one neutral. Each team only respawns when they secure an objective. Secure all objectives or eliminate all enemy to win. Every life counts, making this a very suspenseful experience dependent upon teamwork.
<
playinsurgency.com
>
Dates
Community Cups are hosted
once a month on a sunday
, check the important times below:
Signup until: We will close signup at 17:40 CEST, to prepare the Cup and seed all teams. After that, it's not possible to join the Cup at that day anymore.
Check in: Please remember to check in into the Cup so we know that you still want to play. Check-In starts each Sunday at 17:30 CEST.
Starting Time: The Community Cup starts each Sunday at 18:00 CEST
Gamemode
The Cups are 5v5 Firefight only. A match is played BO1, so there is only one match per bracket. The match itself is played MR16, First to 9 - that means you play 16 rounds max and the first team to win 9 rounds in total, wins the match.
Size & Structure
The Community Cup is using the
"Swiss Cup"- format
. This system offers a fair and even event for all the teams since all teams play the same amount of matches and will not get dropped after a loss.
Theaters & Configs
All the ESL matches of the Community Cups will be played with the Official ESL Firefight Theater & Configs. Get the latest version of both
here
. If you own a match server, be sure to always have the latest Theaters & Configs loaded.
Maps & Mapselection
Before each game both teams have to do a map elimination. We just added the automatic Map Elimination System in the matchsheet (click on "vs" of your match in brackets tab), which is quite self-explanatory. If you still dont know how to do that, check the ruleset to get more information. The Map pool for the Community Cup is always displayed at the current cup-page.
Playable maps are:
Verticality, District, Heights, Market, Ministry, Panj, Station, Siege, Uprising
Non-EU Teams
Although the current ESL Insurgency Section is EU only we are happy to see non-EU-teams in the tournaments. But since the ESL Community Cup is EU-based you have to meet
certain requirements
.
Servers
ESL does not provide any servers for these cups. There are a few free-hosters on the web that are acceptable to use under the condition that they have the Official ESL Firefight Theater & Configs loaded and running. It is the responsibility of the two teams playing each other to ensure that they have a server to play on with the correct Theater & Configs loaded.
Matchmedia
Please remember to record your POV demo for each map and take a score-screenshot at the end of the match. You can record your POV demo by writing 'record name' in console. After each match upload the score-screenshot to validate the score that you enter. Uploading the POV demo is not required unless the other team requests it
ESL Anti-Cheat
"ESL Anticheat is a state of the art client, which provides the world leading Anti Cheat software. With ESL Anti Cheat you get a tool which allows fair play in the leagues and cups of ESL Gaming." (play.eslgaming.com)
The usage of ESL Wire is now mandatory for all ESL Insurgency events. For Download instructions, system requirements and more information about ESL Anitcheat check
click here
.
Support
If you have any questions about ESL Insurgency Community Cups, don't hesitate to ask us and open a
Support Ticket
.
Social Media - Follow and like us
Join us on
Facebook
,
Discord
&
Steam
to communicate with other ESL Insurgency players, look for scrims, read about upcoming events or to get help from admins.

No comments yet.

Information:
info write comment not allowed