PlayStation 4 tournaments
Juegue a través de ESL Play App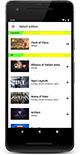 Juegue en la plataforma de videojuegos competitiva más grande del mundo directamente desde su dispositivo móvil con
ESL Play App
. Inscríbase a torneos, consiga información sobre sus partidos y ¡reporte sus resultados! No dude en compartir sus comentarios con nosotros.
Descargar ESL Play App
Compromiso AnyKey
Los videojuegos y los eSports deben ser acogedores e inclusivos para todos. Únete a nosotros para crear un ecosistema gaming que incluya a todos. Sin importar su forma, tamaño, color, género, origen, discapacidad o creencia.
¡Haz la promesa!
¡Únase a nuestro Staff!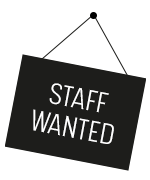 Buscamos jugadores comprometidos con su juego favorito. Si le gusta ayudar a otros usuarios o tiene cualquier otro talento oculto, mande una solicitud de admin. ¡Nuestro equipo le está esperando!
¡Unirse al Staff de ESL!
(o perseguir una carrera en los e-Sports)
MORTAL KOMBAT © Warner Bros. Entertainment Inc. Developed by NetherRealm Studios. All other trademarks and copyrights are the property of their respective owners. All rights reserved.
WB GAMES LOGO, WB SHIELD, NETHERREALM STUDIOS LOGO, MORTAL KOMBAT, THE DRAGON LOGO, and all related characters and elements are trademarks of and © Warner Bros. Entertainment Inc.