HONOR MCVS INTERNATIONAL SERIES 2018
Il 7 Aprile all' ESL TV Studio di Parigi, i migliori 6 team da Francia, Germania, India, Italia, Malesia e Spagna si sfideranno per €10,000 al HONOR MCVS INTERNATIONAL SERIES 2018 a Parigi!
Tre coppe verranno organizzate da ciascun paese e consentiranno ai team di guadagnare punti per una Classifica speciale. I migliori 8 di questa Classifica saranno qualificati per le finali nazionali.
Il team campione di ogni paese verrà invitato e tutte le spese viaggio e hotel sono offerte.
Ogni qualifier avrà queste caratteristiche:
Massimo 256 teams dalle iscrizioni libere
Tutti gli slot sono assegnati con ordine a partire da chi si è iscritto prima fino al raggiungimento del limite.
Tutte le coppe consentono ai team di guadagnare punti a seconda della propria performance.
Regole veloci
Formato Cup: Eliminazione Diretta
Formato match: Bo3 (al meglio di 3)
Modalità: Zone Control
Tutti i personaggi e oggetti autorizzati.
Per poter partecipare all'evento, è molto importante avere un profilo ESL e sopratutto essere iscritti
obbligatoriamente
all'Associazione Sportiva
ASD eSports Italia
(l'iscrizione è gratuita)!
Come iscriversi alla competizione:
Clicca sul Qualifier a cui vuoi iscriverti, nella sezione Coppe in arrivo. Nel riquadro Requisiti (a destra sullo schermo): 1- Clicca su "Accedi (Log in)" per connetterti o creare un profilo ESL 2- Inserisci la tua età 3- Inserisci il nome che usi a Modern Combat Versus 4- Crea la tua squadra cliccando su "Seleziona team" Invita i tuoi amici a entrare nella squadra: 1- Clicca su "Team status" e condividi con i tuoi amici il link d'invito 2- Una volta che i tuoi amici avranno confermato di voler entrare nella tua squadra, clicca su "Iscriviti" Tutto qui! Ora ti sei registrato per le MCVS HONOR International Series 2018 Qualifier! Riceverai un'e-mail di conferma il giorno del Qualifier, non dimenticare di riconfermare la tua presenza!
Incoming Cup
| | | |
| --- | --- | --- |
| Domenica 25 febbraio, ore 19:00 | Qualifier #3 Italia | Iscriviti ora |
Iscrizione e Tesseramento
Scarica ESL Play App adesso!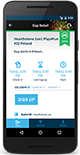 Con la nostra ESL Play App, puoi:
Registrarti ai tornei
Fare il check-in
Ricevere informazioni riguardo al torneo
Contattare i tuoi avversari
Inserire risultati
e molto altro...
Sistema punti & Classifica
Classifica

Sistema punti

| Piazzamento | Punti |
| --- | --- |
| 1. | 100 |
| 2. | 75 |
| 3-4. | 50 |
| 5-8. | 25 |
| 9-16. | 10 |
| 17-32. | 5 |
| 33-64. | 3 |
Per favore non registrarti al tornei a meno che non sei certo di partecipare anche all'evento finale!
Il HONOR MCVS INTERNATIONAL SERIES 2018 avrà luogo a Parigi il 7 Aprile 2018. Per partecipare all'evento finale devi essere in grado di viaggiare quella settimana ed essere in grado di stare nel territorio francese.
Powered by

The HONOR MCVS International Series is powered by the new Honor View 10, your first AI phone! The powerful Kirin 970 chipsets which include a Neural-Network Processing Unit (NPU) is at the heart of Honor View 10's extreme performance. Integrating with the dedicated NPU, Kirin 970 chipset enables Honor View10 to deliver up to 25 times better performance and 50 times greater efficiency. Together with 6GB + 128GB memory and EMUI 8.0, it unleashes amazing processing power in multi-tasking environment and gaming. Honor View 10 has a special Gaming Suite which significantly increases performance of mobile games. The 3,750 mAh battery and Honor SuperCharge technology make Honor View 10 ideal for gamers and heavy users.
---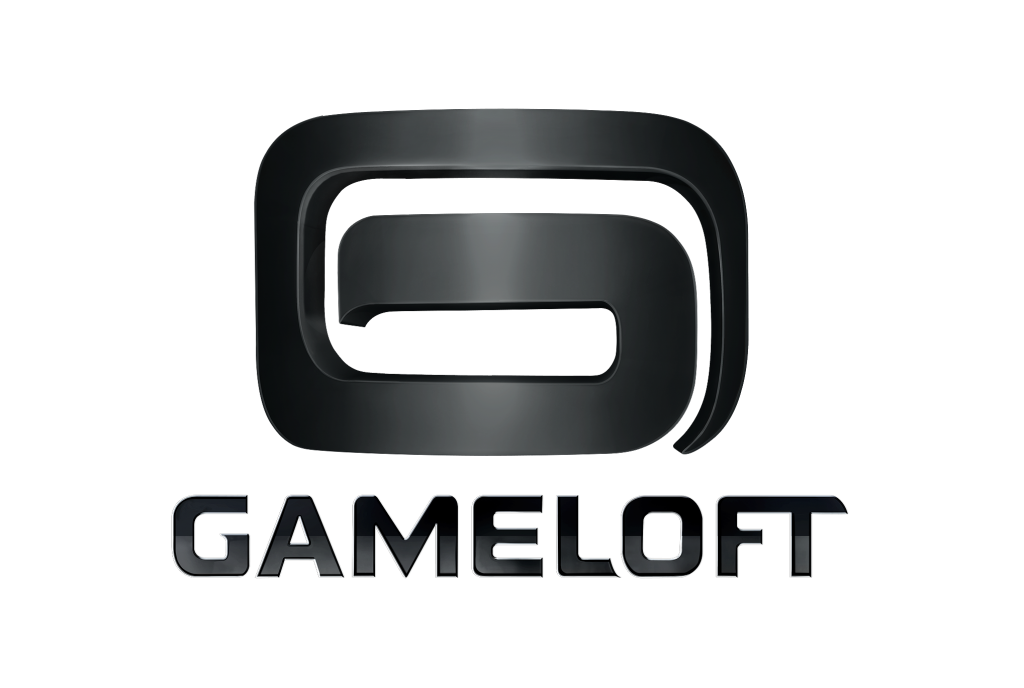 A leading digital and social game publisher, Gameloft® has established itself as one of the top innovators in its field since 2000. Gameloft creates games for all digital platforms and with an audience of 147 million monthly users offers via Gameloft Advertising Solutions a unique level of visibility and involvement to advertisers. Gameloft operates its own established franchises such as Asphalt®, Order & Chaos, Modern Combat and Dungeon Hunter and also partners with major rights holders including Universal, Illumination Entertainment, Disney®, Marvel®, Hasbro®, Fox Digital Entertainment, Mattel® and Ferrari®. Gameloft distributes its games in over 100 countries and employs 6,000 people worldwide.