HONOR MCVS INTERNATIONAL SERIES 2018
El 7 de Abril desde el estudio de ESL TV en París, los 6 mejores equipos de Francia, Alemania, Italia, Malasia, España y la India lucharán por un premio de 10,000€ en el torneo HONOR MCVS INTERNATIONAL SERIES 2018
Tres copas serán organizadas en cada país y permitirán a los equipos ganar puntos para un ranking especial. Los 8 primeros de cada ranking se clasificarán a la final nacional de cada país.
El equipo campeón de cada final nacional será invitado al evento presencial en París con todos los gastos de viaje y alojamiento pagados.
Cada clasificatorio contará con:
Un límite de 256 equipos con inscripciones abiertas
Cada plaza se ocupará por orden de confirmación (fase Check-In)
En cada copa los equipos ganarán puntos de acuerdo a su rendimiento
Reglas básicas
Formato de copa: Eliminación directa
Formato de partido: Bo3 (Al mejor de 3 mapas)
Modo: Control de la Zona
Todos los personajes y objetos están permitidos
Cómo inscribirse en la competición:
En la sección "Próximas Competiciones", haz clic en el clasificatorio en el que quieras inscribirte. A la derecha, bajo Requisitos: 1- Haz clic en "Conectarse" para crear o conectarse a un perfil ESL 2- Introduce tu edad 3- Introduce el nombre que usas en Modern Combat Versus 4- Crea un equipo haciendo clic en "Selecciona equipo" Invita a tus amigos a unirse a tu equipo: 1- Haz clic en "Estado del equipo" y comparte el enlace para invitar a tus amigos 2- Cuando tus amigos hayan confirmado que se unirán a tu equipo, haz clic en "Inscribirse" ¡Eso es todo! ¡Ya estás inscrito para el clasificatorio de MCVS HONOR International Series 2018! El día del clasificatorio recibirás un correo electrónico que tendrás que confirmar, ¡no te olvides de hacerlo!
Descarga la Aplicación de ESL Play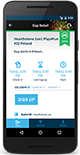 Con nuestra Aplicación de ESL Play, podrás:
Inscribirte a nuestros torneos
Confirmar tu participación
Conseguir toda la información sobre los torneos
Contactar con tus rivales
Introducir tus resultados
y muchas cosas más...
Ranking & Sistema de puntos
Ranking


Ranking Completo

Sistema de puntos

| Posición | Puntos |
| --- | --- |
| 1. | 100 |
| 2. | 75 |
| 3-4. | 50 |
| 5-8. | 25 |
| 9-16. | 10 |
| 17-32. | 5 |
| 33-64. | 3 |
¡Por favor, no te inscribas al torneo si no estás seguro de poder asistir al evento final!
La final del HONOR MCVS INTERNATIONAL SERIES 2018 tendrá lugar en París el 7 de Abril del 2018. Para asistir a este evento final, debes poder viajar en esa semana y permanecer obligatoriamente en el territorio francés.
Patrocinado por

The HONOR MCVS International Series is powered by the new Honor View 10, your first AI phone! The powerful Kirin 970 chipsets which include a Neural-Network Processing Unit (NPU) is at the heart of Honor View 10's extreme performance. Integrating with the dedicated NPU, Kirin 970 chipset enables Honor View10 to deliver up to 25 times better performance and 50 times greater efficiency. Together with 6GB + 128GB memory and EMUI 8.0, it unleashes amazing processing power in multi-tasking environment and gaming. Honor View 10 has a special Gaming Suite which significantly increases performance of mobile games. The 3,750 mAh battery and Honor SuperCharge technology make Honor View 10 ideal for gamers and heavy users.
---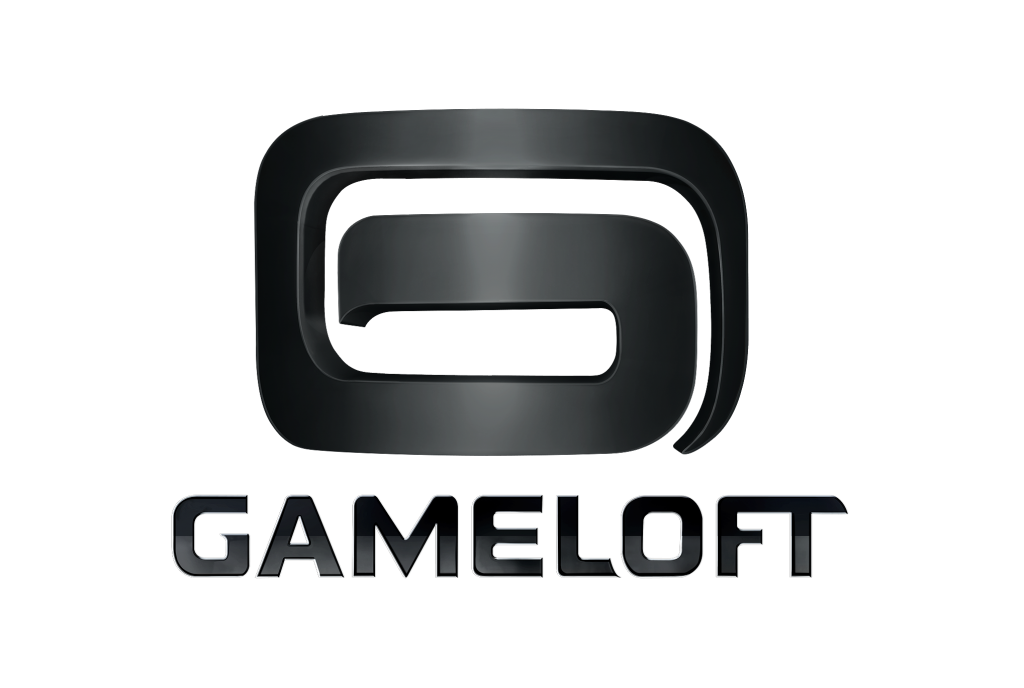 A leading digital and social game publisher, Gameloft® has established itself as one of the top innovators in its field since 2000. Gameloft creates games for all digital platforms and with an audience of 147 million monthly users offers via Gameloft Advertising Solutions a unique level of visibility and involvement to advertisers. Gameloft operates its own established franchises such as Asphalt®, Order & Chaos, Modern Combat and Dungeon Hunter and also partners with major rights holders including Universal, Illumination Entertainment, Disney®, Marvel®, Hasbro®, Fox Digital Entertainment, Mattel® and Ferrari®. Gameloft distributes its games in over 100 countries and employs 6,000 people worldwide.