Quick Rules
ESL Anticheat
ESL Anticheat
is mandatory for all players to use for the full duration of all matches without exception. If a player can not run Anticheat then he's not allowed to take a part in a match.
Gameserver addons/plugins
Latest version of
Zonemod
must be installed on the gameservers. If both teams agree, vanilla servers can be used.
Format
Single Elimination
One map per match, map is stated in the matchpage
Following map pool is used:

Dark Carnival
Death Toll
Detour Ahead
Hard Rain
Dead Center
Diescraper Redeux
The Parish
Punctuality
Teams have up to 15 minutes to show up for their first match. If there is no full lineup presented in the gameserver after 15 minutes, please open a
protest
and attach the screenshot of noshow. Staff will take necessary actions.
Reporting Scores
To report your score enter the result in the match on ESL Play website or ESL Play App. Both teams are expected to report/confirm the result.
Disputes
In the event of a disputes, be prepared to provide screenshots or video evidence from the match.
Prize
| | | |
| --- | --- | --- |
| Place | Premium | Special Award |
| 1st place | ESL Premium - 90 days* | Opening Cup Winner Award** |
| 2nd place | ESL Premium 60 days* | Opening Cup Winner Award** |
| 3rd place | ESL Premium 30 days* | Opening Cup Winner Award** |
*If at least 8 contestants
**If at least 16 contestants
In order to get your prize you must write a support ticket with tournament brackets link and your contacts.
Chat
Looking for your opponents or need help?
During the cup join
ESL Left4Dead
on Discord, use the
ESL Play App
to chat with your opponent or open a
support ticket
.
Match related issues must be handled via
match protest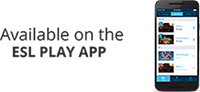 Help
Is this your first time? Here are the important steps:
Follow the instructions on the right to sign up and check in
If check in is enabled, make sure to check in on time
Wait for your first match to show up on the right
Get in contact with your opponent and play the match
Enter the result and ask your opponent to confirm
Wait for your next match
Still need help? During the cup, use chat if it is available, otherwise please contact support.