Join the ESL Staff today!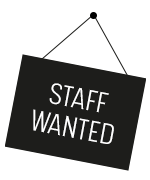 Support your community whilst earning incredible perks.
ESL Shop Discount
ESL Event Guest-list
ESL Job opportunities
Staff Bonus Rewards
and so much more!
Join the Staff!
(or pursue a career in esports)
GLHF Oyunlar İçin Söz Ver!
Oyunlar ve espor herkese karşı sıcak ve misafirperver olmalıdır. Bugünden itibaren herkesi, cinsiyetleri, renkleri, geçmişleri veya inançları ne olursa olsun daha iyi bir oyun ekosistemi oluşturmak için bize katılmaya davet ediyoruz.
Bize Katıl!