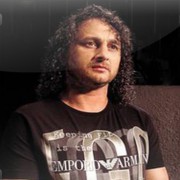 ( Archived)

Hello,

My name is Antoan Vasilev, President of the Club Electronic Sports at university of Rousse "Angel Kanchev".On 25-26 April, we will organize a tournament for the 70th anniversary of the university.
The starting prize is 3000 lv( 1500 euro) + Cup for the tournament winner.We expect that total prize amount of the event will be nearly 6000 lv (3000 euro).In this regard, I want to invite you to our event.As one of the best romanian teams you will bring the necessary charge of the tournament.
In this few weeks we will have detailed information about prizes, tax fees , prices of our hotel partners, and website where you can register.With this message I would like to know just if you are interested in this event.

If you are interested, I can show you video or pictures of past events.You can write me at [email protected]
Best regards, Antoan Vasilev.