What is the Southeast Europe Championship?
The
ESL Southeast Europe Championship
(ESL SEC) is a multigame esports competition for the geographical region of Southeast Europe organized by the ESL. Its purpose is to foster the competitive scene in the region by enabling the gamers from different countries to compete and increase their skill and receive visibility, while providing high-quality and region-relevant entertainment for the audience.
The countries that can participate:
Albania, Bosnia-Herzegovina, Bulgaria, Croatia, Cyprus, Greece, Hungary, Macedonia (FYROM), Moldova, Montenegro, Romania, Serbia, Slovenia
The structure of the 10th season consists of national open qualifiers followed by a regional final and an online playoff.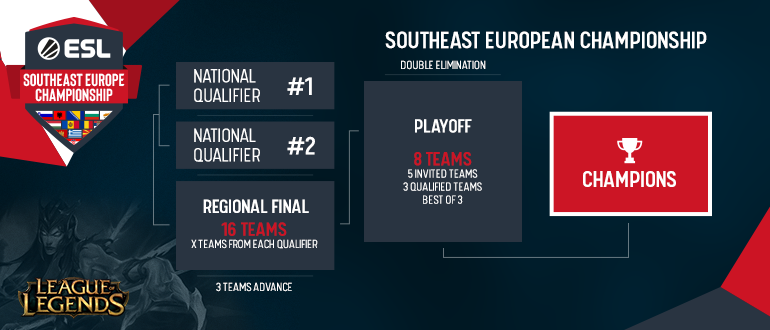 Past stages of SEC Season VII