ESL Premium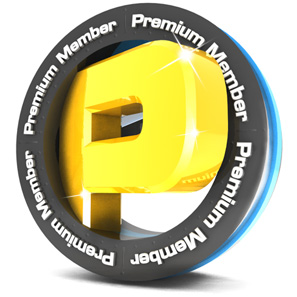 Do you like what we're doing and want to support us? Become an ESL premium member and benefit from a bunch of premium-only features for as low as €3,00 a month!
Get Premium!
Play through ESL Play App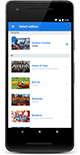 Play on the world's largest competitive gaming platform directly from your mobile device with the
ESL Play App
. Sign up for cups, get information about your matches and report your results! Don't hesitate to share your feedback with us.
Download the ESL Play App
ESL Pro - 世界最強のプレイヤー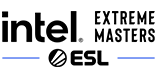 Intel® Extreme Mastersは世界で最も長く行われているプロゲーミングツアーです。2006年にESLによってスタートし、現在StarCraft IIとLeague of Legendsの大会をヨーロッパ、アジア、北南米で開催しています。ESLが贈るIntel Extreme Mastersのインターネット配信は毎回Twitchで2千万人以上の視聴数を記録しています。 (www.intelextrememasters.com).
---

ESL Oneでは世界最高峰のE-Sports 大会として、世界中から集まったプレイヤーやチームが集まります。毎年ESL Oneでは何千万円もの賞金をDota2、Counter-Strike Global Offensive、Battlefield 4で提供しています。スポーツスタジアムなどで行われるESL Oneのイベントでは、プレイヤーは熱狂する観客や世界中のファンの目の前で、勝利の名誉を賭けて競います。 (www.esl-one.com).