AnyKey Pledge
Video games and esports should be welcoming and inclusive to all. We invite you to join us in creating a gaming ecosystem that includes all, no matter their shape, size, color, gender, background, disability, or beliefs.
Take the pledge!
Get more with Premium
Play through ESL Play App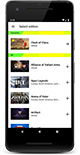 Play on the world's largest competitive gaming platform directly from your mobile device with the
ESL Play App
. Sign up for cups, get information about your matches and report your results! Don't hesitate to share your feedback with us.
Download the ESL Play App
ESL Pro - 世界最強のプレイヤー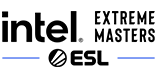 Intel® Extreme Mastersは世界で最も長く行われているプロゲーミングツアーです。2006年にESLによってスタートし、現在StarCraft IIとLeague of Legendsの大会をヨーロッパ、アジア、北南米で開催しています。ESLが贈るIntel Extreme Mastersのインターネット配信は毎回Twitchで2千万人以上の視聴数を記録しています。 (www.intelextrememasters.com).
---

ESL Oneでは世界最高峰のE-Sports 大会として、世界中から集まったプレイヤーやチームが集まります。毎年ESL Oneでは何千万円もの賞金をDota2、Counter-Strike Global Offensive、Battlefield 4で提供しています。スポーツスタジアムなどで行われるESL Oneのイベントでは、プレイヤーは熱狂する観客や世界中のファンの目の前で、勝利の名誉を賭けて競います。 (www.esl-one.com).