R6:Siege cup series Italy powered by Ubisoft
I tornei R6:Siege continuano, il panorama competitivo su tutte le piattaforme è più attivo che mai su ESL! Tutti i giocatori di RainbowSix delle piattaforme Playstation, Xbox e PC avranno la possibilità di partecipare a dei tornei dove, i migliori team di ogni cup, guadagneranno punti per poter poi accedere alla finale mensile dove ci saranno succosi premi in palio!
Sei pronto a sfidarti con i migliori team del panorama competitivo italiano?
Ultime News
Classifica Generale - Xbox
Guida MOSS PC
Sito ufficiale MOSS: MOnitor System Status
Il MOSS è un software possiede le seguenti funzionalità e permette di ottenere:
Screenshot casuali automatici
Identificatore univoco del PC basato su informazioni sull'hardware
Cattura i file chiave del gioco
Velocità del processore in tempo reale rispetto alla configurazione del BIOS
Firma SHA e ora di avvio del file eseguibile del gioco
Schermata del gioco memorizzata quando si preme PrtnScrn
Rilevazione delle macro della tastiera e del mouse
I nomi dei processi, il percorso e l'elenco delle firme SHA di tutti i processi all'inizio del gioco
Tutte queste informazioni sono incorporate in un file ZIP protetto finale, fornito dal giocatore come prova del fair play.
Start MOSS
Vai su File -> Parametri -> seleziona Rainbow Six e premi su "ok"
Per avviare la funzione vai su "Capture" e premi su Start
Dopo che la partita è stata giocata, premi sotto Capture on Stop
Il file verrà creato e salvato nella cartella MOSS sul desktop!
Aggiungi il file alla pagina di corrispondenza ESL tramite ESL Wire Anticheat o manualmente tramite la funzione sul match
Se hai domande sul MOSS, chiedi nel forum del sito ufficiale del MOSS! MOSS è un programma di terze parti e viene utilizzato da ESL!
Se hai ancora problemi con la Cup, entra nel nostro Discord Ufficiale: Contatta lo Staff!
Powered by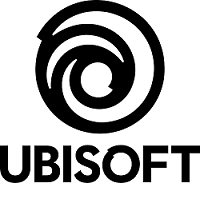 Ubisoft è un leader nello sviluppo, nella pubblicazione e nella distribuzione per l'intrattenimento videoludico, con un un ricco portfolio di brand famosi in tutto il mondo. I team presenti nella rete globale Ubisoft di studios e uffici commerciali sono devoti alla creazione di esperienze di gioco originali e memorabili attraverso tutte le popolari piattaforme di gioco.
© 2016 Ubisoft Entertainment. All Rights Reserved. Tom Clancy's, Rainbow Six, the Soldier Icon, Ubi.com, Ubisoft, and the Ubisoft logo are trademarks of Ubisoft Entertainment in the US and/or other countries.