Prima volta su ESL Play? Segui questa guida per iniziare
Intel back to school feat. Fortnite
Intel è, da oltre 50 anni, sinonimo di velocità, creatività e potenza, gli stessi ingredienti che fanno di un giocatore un vero professionista.
Con il rientro a scuola nasce anche una competizione su Fortnite per tirar fuori il professionista che c'è in te!
Partecipa al Fortnite Back to School, gioca con Cicciogamer e Marcy e dimostra a tutti di essere un atleta da prestazioni Intel! ISCRIVITI SUBITO!
Iscriviti ai prossimi tornei
Guida per ottenere il codice della lobby
Step1: Entra nel discord ufficiale
Step 2: Accedi al sito adminarea.it
https://adminarea.it/
Clicca su "Continue with ESL" per effettuare il login:

Immetti le credenziali del tuo account ESL per procedere: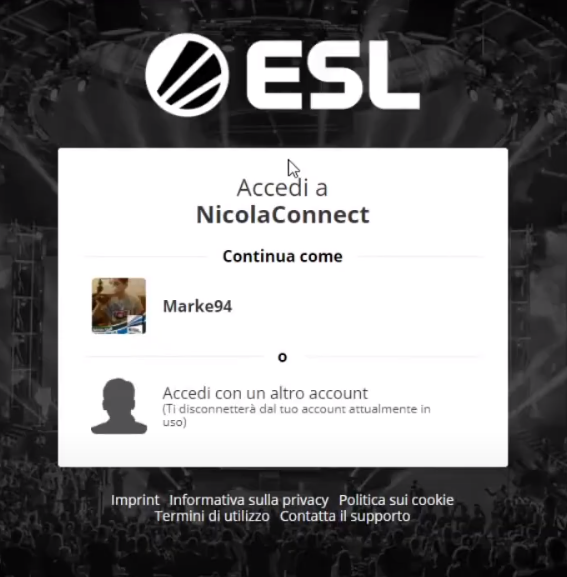 Step 3: Collega l'account discord al sito adminarea.it
https://adminarea.it/
Clicca su "Collega account discord" per effettuare il collegamento tra il sito e discord:

Step 4: Non vedi i canali sul discord?
https://adminarea.it/
Clicca su "Non vedo i canali" per ri-effettuare il collegamento: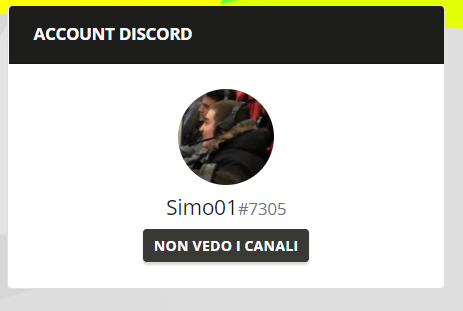 FAQ
Non riesci a trovare il tuo ID di Epic Games?
L'ID Epic Games non coincide con il tuo nick. Per trovarlo, vai sul sito della Epic Games, clicka col tasto destro sul nome del tuo account e seleziona Account, e visualizzerai sotto "ACCOUNT INFO" la scritta "ID:". Copia e incolla il codice dopo i due punti. Su Fortnite, puoi copiare l'ID tra le informazioni del tuo account, selezionando Account dal menù impostazioni.
Non sai se ti sei iscritto alla cup?
Apri il portale Open Fiber e seleziona la cup a cui pensi di essere iscritto. Se nel menù di destra ti compare la scritta "Sei già iscritto", allora la procedura è andata a buon fine. Se invece compare la scritta "Iscriviti", non sei ancora iscritto.
Ho meno di 14 anni posso partecipare?
No. L'età minima per poter giocare questi tornei è 14 anni compiuti.
Come si esegue il check-in?
Dove trovo il regolamento legale?
Le partite si giocheranno in arena o pubblica?
Le partite sono giocate tramite sistema di matchmaking privatizzato, con regole di pubblica (no 50 hp per kill, limite di 999 per ciascun materiale).
Quali matchmedia devo avere?
Ogni giocatore dovrà salvare il replay della partita svolta. Nell'eventualità in cui ce ne sia bisogno, l'Admin Team richiederà al giocatore di inviare il replay della partita.
Perché il punteggio che leggo è diverso da quello che dovrei avere?
Il punteggio visualizzato nella classifica ESL è diverso dal punteggio conteggiato in game, pur essendo collegato. Nel punteggio in game sono tenute in considerazione le kill, che invece non appaiono nella classifica ESL. La classifica ESL tiene conto del punteggio ottenuto in game, kill comprese, pur non esponendole in maniera esplicita. La classifica ufficiale che trovate nelle pagine dei match è corretta. Anche se in un primo momento il vostro punteggio potrebbe sembrare sbagliato, è assolutamente corretto.
Se hai ancora problemi con la Cup, entra nel nostro Discord Ufficiale: Contatta lo Staff!
Entra nello Staff ESL!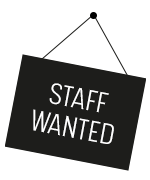 Aiuta la community e ottieni incredibili vantaggi.
Sconti ESL Shop
Guest-list Eventi ESL
Offerte di lavoro ESL
Riconoscimento Bonus Staff
e molto altro!
Candidati ora!