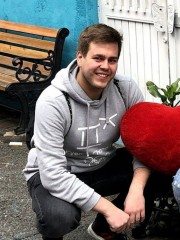 Contacts & Buddies
bri0che
EditioN-

DaAlpha

AJHunter
BloodArtis..

Mortenzki
Name
Tommy Broekman
Nick
ToTheTop
Member since
21/11/09
Age / Gender
29 Years / male
Nationality
 Netherlands
Territory, City
Germany, Köln  

(50xxx)

Occupation
Event IT Specialist
Employer / University / School
ESL (Turtle eSports Technology GmbH)
Main team
ESL Gaming
Homepage
https://tothetop.gg
╠►Event IT Specialist for ESL.
╠►I used to be GSH for League of Legends and Head Admin for Benelux.
╠►Always there to help, just send me a message on discord.
╠►Respect is earned by working hard
more...
Level & Awards
Teams
Clubs
Leagues & tournaments
Recent matches
  Intern

| | | | |
| --- | --- | --- | --- |
| loss | FoaMeA  | Sunday, 18/03/18 17:00 | |
| loss | Frixos  | Sunday, 18/03/18 16:00 | |
| loss | Frixos  | Sunday, 18/03/18 15:00 | |
  Intern

| | | | |
| --- | --- | --- | --- |
| loss | Kalimdor  | Wednesday, 25/10/17 17:00 | |
| loss | Applerage  | Wednesday, 25/10/17 16:00 | |
| loss | TecNin9  | Wednesday, 25/10/17 15:00 | |
  Intern

| | | | |
| --- | --- | --- | --- |
| loss | Deadshot  | Friday, 30/06/17 17:10 | |
Visited Events
Contact