Please read before signing up for this region:
Before signing up for a region please keep in mind the following. If you are found to be competing in more than one region's tournament during the same day then you will be disqualified from each tournament for that week. Also, make sure the region you choose to participate in is one that you are able to travel to on your own finances. There will be no housing or travel assistance for participants getting to their GameStop location for the Regional Finals.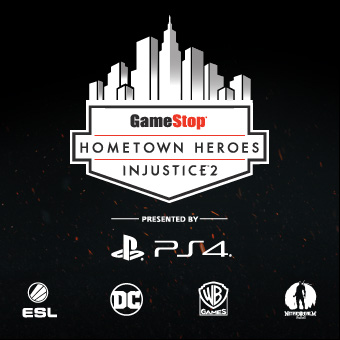 Home:
http://esl.gg/hometownheroes
Stream:
http://www.twitch.tv/netherrealm
Videos:
http://esl.gg/ghhvideos
Rules:
Click Here!
Standings
What is Gamestop Hometown Heroes: Injustice 2?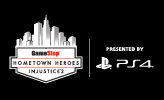 GameStop Hometown Heroes: Injustice 2
features and celebrates the very best players in Injustice 2 competing for fame, glory and prizes. Starting in June, players have the opportunity to represent their region and do battle against other players. GameStop Hometown Heroes: Injustice 2 runs across 8 US regions culminating in the greatest players from across the country travelling to their regional GameStop location to compete in the Regional Finals.
INJUSTICE 2 © 2016 Warner Bros. Entertainment Inc. Developed by NetherRealm Studios. All other trademarks and copyrights are the property of their respective owners. All rights reserved.
WB GAMES LOGO, WB SHIELD, NETHERREALM STUDIOS LOGO, INJUSTICE, and all related characters and elements are trademarks of and © Warner Bros. Entertainment Inc. (s15)