India
Announcing the ESL One Manila 2016 INDIA Coverage Hub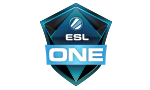 In a first of its kind endeavour ESL India will be running an Indian coverage hub for the upcoming ESL One Manilla 2016 Main Event. Well known Indian eSports personalities, professional players and casters are assembling at the NODWIN Gaming offices in Gurgaon to take Indian eSports casting and coverage to the next level!

Wow guys this is epic! When is this happening and where can we tune in?

Our stream will run parallel to the ESL One Manila main stream from Friday 22nd April to Sunday 24th April between 8 a.m. and 9 p.m India time.

Catch all the action at www.twitch.tv/esl_india
Great! So what type of content can we expect from the India Hub?

Apart from casters to take you through all the in-game action, the ESL India Hub will play host to the country's very first official Dota 2 analyst desk. The desk will aim to keep you guys informed and entertained in between matches as we attempt to break down the nuances of who did what and why. In addition to match analyses, we'll be running contests and other fun activities to lighten the mood. It wouldn't be a surprise if we told you EVERYTHING that we're going to do so stop by and check it out for yourself! Oh and did we mention? The entire stream will be in Hinglish with no attempts to cover our (super sexy) Indian accents.
Oh man this sounds like so much fun! Tell us, who all are going to be at the Hub? Anyone I know?

Some old faces and some new ones will be joining us in Gurgaon. Let's start with the knowns :

ClouDx

Widely known as India's best caster, Nishant 'ClouDx' Patel has represented India at the JoinDOTA League for 8 seasons now. With over 200 games casted under his belt both Indian and International, online and LAN, he'll be leading the charge when it comes to hyping those super sick vaccum wall combinations and VAC sunstrikes. When he's not casting games he'll be on the analyst panel playing the role of a host.

We only brought him here because he promised us dhoklas.
Crowley

One of India's best middle lane players with more Dota 2 tournament wins under his belt than any other player in the country – Mr.Crowley will be the lead analyst on the panel. As one of the contenders in the rat race to become India's first Dota 2 player with 7 0 0 0 M A T C H M A K I N G P O I N T S, Crowley definitely knows his Dota and will be a key element in breaking down item choices, crucial decisions and drafting choices made by the pros. When he's not on the analyst panel, Crowley will join one of the casters as a co-caster.

If his recent team hopping shenanigans are an indicator of sorts, let's just hope he doesn't leave the building mid way.
Nazo

If N0tail is a flower Nazo is a sapling. Nikhil 'Nazo' Ravikumar has been a caster in training and will make his debut appearance on the big stage here at the ESL One India Hub. Nazo hails from Chennai, and fits the description of an innocent tryhard boy trying to become a professional caster. What Nazo lacks in experience he makes up for with hard work and grit. Having casted numerous local tournaments just to get some feedback, we believe that he is now ready to tackle his first ever LAN cast.

Flowers and saplings don't do very well near Crowley's beard though. Nazo has no idea what he's signed up for SeemsGood.
Virkaholic (Production)

Gautam 'Virkaholic' Virk has produced almost every big Indian eSports event that has taken place in recent years – including the ever famous Games Arena. In addition to local experience, Virkaholic has travelled to Taipei and more to help produce some of ESL's premiere global events. He'll be handling the stream, the overlays and everything else production related for the India hub.

If the stream goes down you know who to flame. Be warned though, his size and build put Roshan to shame.
My brain is about to explode. I'm HYPED! Is there anything I can do to help?

YES! YES THERE IS! This is our first time doing this and we're doing it with a very small crew. Help us by tuning in and bringing your friends. Send us a message at www.facebook.com/eSportsLeagueIndia with your suggestions, feedback and any other pointers that you'd like us to keep in mind going into this! Be friendly on Twitch chat and help out the other viewers. Most of all, enjoy the show!


Information:
info write comment not allowed