North America Nexus Games
Clash with the best Heroes of the Storm teams in the upcoming Nexus Games. This is your chance to compete among the best - sign up for the qualifiers and maybe become a Nexus Games team.
North America Nexus Games Portal
Play through ESL Play App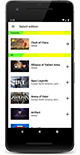 Play on the world's largest competitive gaming platform directly from your mobile device with the
ESL Play App
. Sign up for cups, get information about your matches and report your results! Don't hesitate to share your feedback with us.
Download the ESL Play App
Join the ESL Staff today!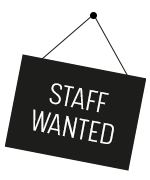 Support your community whilst earning incredible perks.
ESL Shop Discount
ESL Event Guest-list
ESL Job opportunities
Staff Bonus Rewards
and so much more!
Join the Staff!
(or pursue a career in esports)