Quick Rules
** All matches to be played on site:
Loading Bar, 97 Stoke Newington Road, Dalston, London, N16 8BX, United Kingdom
How do I get there?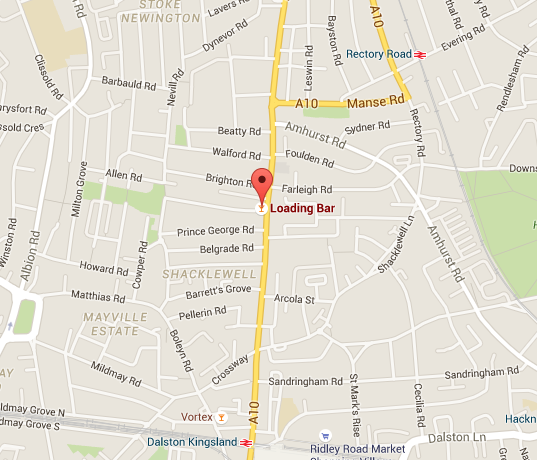 First come, first serve on the day - Player cap 64
1on1 Conquest - 4 Heroes 1 Ban

Each player picks 4 Classes to play with on the day. Each player then bans one class of the opponent. Whoever wins with their 3 remaining decks first is victorious.

1 Bracket of 64

Randomized matches until we find our Tavern Hero

Single Elimination
Randomized Matchups
For the top 5 competitors we will require:
Full name
Address including country
Battletag
Battle.net email
Contact email
Skype (if applicable)
Phone number (if applicable)
Help
Is this your first time? Here are the important steps:
Follow the instructions on the right to sign up
If check in is enabled, make sure to check in on time
Wait for your first match to show up on the right
Get in contact with your opponent and play the match
Enter the result and ask your opponent to confirm
Wait for your next match
Still need help? During the cup, use Discord chat if it is available, otherwise please contact support.
Match related issues must be handled via
match protest
.