Quick Rules
Format:
Single Elimination
Best of Three (3) -
BOX - QuaterFinals
Best of Five (5) -
SemiFinals & Finals
Each player is required to bring exactly three (3) decks from unique Pantheons.
Deck Submission:
All players
must
submit
the cards in each of their decks to the Administrators before the tournament starts. Please screenshot your decks and open a
ticket
to submit your decks. Afterwards you can sign-up to the cup.
Conquest Format
The winning player has to change the deck he won with.
The losing player is allowed to either stay with this deck or use a new deck.
The first player to win two games will advance to the next round.
Match Creation:
Both players in the Match must add each other to their Friends Lists.
Once this has been done, to create a Challenge Match one player must click the crossed swords by the appropriate player's name in their Friends List.
Upon the challenger accepting, both players will be pulled to the Deck Selection screen. The Game will not begin until both players have selected their decks.
Prize
| Place | Points | Prizes |
| --- | --- | --- |
| 1. | 100 Points | 400 USD |
| 2. | 75 Points | 200 USD |
| 3. | 60 Points | 125 USD |
| 4. | 40 Points | 75 USD |
| 5.-8. | 25 Points | 7 Card Packs |
| 9.-16. | 10 Points | - |
| 17.-32. | 5 Points | - |
| 33.-64. | 2 Points | - |
Chat
Looking for your opponents or need help?
Join
ESL Hand of the Gods
on Discord, use the
ESL Play App
to chat with your opponent or open a
support ticket
.
Match related issues must be handled via match protest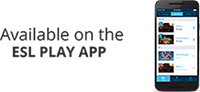 Help
Is this your first time? Here are the important steps:
Follow the instructions on the right to sign up
If check in is enabled, make sure to check in on time
Wait for your first match to show up on the right
Get in contact with your opponent and play the match
Enter the result and ask your opponent to confirm
Wait for your next match
Still need help? During the cup, use Discord chat if it is available, otherwise please contact support.
Match related issues must be handled via
match protest
.