New, Fun & Classic Games moved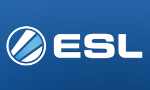 We are pleased to announce that most of the games in the New, Fun & Classic Games moved to give players a dedicated page where they can find its ladders and tournaments even easier.
From now on your favourite game gets more visibility with its own game page. Due to inactivity a few games had to be removed. Give us your feedback and let us know in the forums about the games you would love to see on ESL Play.
Thanks to all the players in the New, Fun & Classic Games section
We like to thank you for all the years of participation in our tournaments, back on the old ESL.eu site and our new home on play.ESLGaming.com. We had a great ride with amazing tournaments, either seasonal, or special or even with nice prizes - all thanks to you!
The following games got their own section. Make sure to check them out.
Moved Games
Sims
, Wednesday, 16/11/16 08:06


Information:
info write comment not allowed