Was ist die German Pro Club League
Die German Pro Club League ist eine Pro Club Liga wo sich Teams aus der DACH Region miteinander messen können. Unser Ziel ist es die Pro Club Community bei uns zusammenzubringen & jedem Spieler & Team die Chance zu geben zu zeigen, dass sie die besten sind.
Hier die wichtigsten Informationen zur Teilnahme:
Alle Teams müssen aus Deutschland, Österreich, Schweiz & Liechtenstein kommen. Es dürfen nur maximal zwei Spieler jedes Teams teilnehmen, welche in keinem dieser Länder wohnhaft sind.
Es muss immer mit mindestens 7 Spielern gespielt werden.
Jedes Team muss in jedem Spiel mit einem Torwart antreten.
Es ist nicht erlaubt den Torhüter zu blocken.
Es ist bei einem Freistoß nicht erlaubt, einen Spieler auf der Linie abzustellen.
Es ist erlaubt mit "any" zu spielen.
Wie kann ich am ESL Pro Club Spielbetrieb teilnehmen?
Um euer Team für die German Pro Club League anmelden zu können, müsst ihr die folgenden Punkte beachten:
Lest euch das Regelwerk durch. Durch eure Anmeldung akzeptiert ihr dieses.
Jeder Spieler muss sich einen Spieleraccount erstellen & diesen mit seinem PSN Account verknüpfen. (FAQ)
Ihr müsst einen Teamaccount erstellen, in diesen muss jeder Spieler beitreten. (FAQ)
Sobald ihr diese Punkte abgearbeitet habt, eröffnet ein Supportticket mit dem unten stehenden Button & meldet somit euer Team an.
| | |
| --- | --- |
| Trete unserm ESL Discord Server bei um mit anderen Pro Club Spielern, Teams & Admins in Kontakt zu treten. | |
Play through our ESL Play App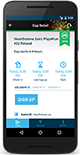 Play on the world's largest competitive gaming platform directly from your mobile device with the
ESL Play App
. Sign up for cups, get information about your matches and report your results! Don't hesitate to share your feedback with us.
Download the ESL Play App
ESL Premium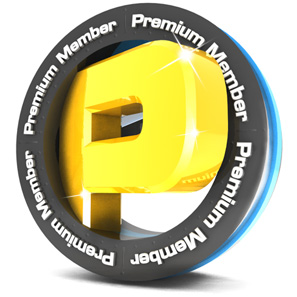 Do you like what we're doing and want to support us? Become an ESL premium member and benefit from a bunch of premium-only features for as low as €3,00 a month!
Get Premium!