Quick Rules
Players must read the tournament ruleset and global ruleset. Once a player has registered, they agree they have read and accepted the ruleset of the tournament.

The time of your matches are indicative, your match must start within 10minutes of the lobby generation/match start time. If neither player shows up, the match will be deleted and the next player in the bracket will be awarded the default win. If your opponent does not show up, please open a protest, if after 10 minutes the opponent doesn't respond, a default win will be awarded.


Tournament Details:
Mode: 1on1
Seeding: Random
Tournament System: Single Elimination Bracket
Check-in spots: 128 (First come, first served)
Match details:
Game mode: H2H 1on1
Match duration: 10 minutes (5 minutes per half)
Controls: Any
Game Speed: Normal
Squad Type: H2H
In case of draw: Extra time and penalties if needed
Prize
Only valid for the big final on January 16th
| | |
| --- | --- |
| Place | Price |
|  1. | Voetbalreis cheque t.w.v. € 250,- |
|  2. | Playstation kaart t.w.v. € 100,- |
|  3. | 4x VIP-Ticket Almere City FC |
| 4-8 | Almere City FC Shirt t.w.v. € 55,- |
| 9-16 | Playstation kaart t.w.v. € 10,- |
Chat
Looking for your opponents or need help?
During a tournament, you can contact us directly on our Discord server or open a
support
.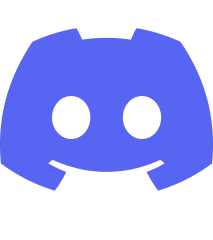 Match related issues must be handled via
match protest.
You can also use the 
ESL Play App
to contact your opponent.
Help
Is this your first time? Here are the important steps:
Follow the instructions on the right to sign up and check in
If check in is enabled, make sure to check in on time
Wait for your first match to show up on the right
Get in contact with your opponent and play the match
Enter the result and ask your opponent to confirm
Wait for your next match
Still need help? During the cup, use chat if it is available, otherwise please contact support or for match related issues, please open a protest.