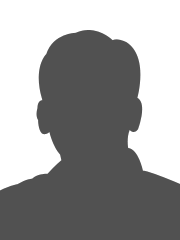 Contacts & Buddies
This player account is frozen and can not generate any 1on1 matches (challenge) or be generated (be challenged/Auto-challenger). Open 1on1 and 2on2 matches may be played, the player may however not compete in any other team matches. See below for details on the freeze.
Name
Major 
Nick
Major_089
Member since
02/06/19
Age / Gender
27 Years / male
Nationality
 Germany
Country, City
Germany, Gräfelfing  

(82xxx)

Occupation
eSportler
Employer / University / School
Major_Gaming
Main team
Major Gaming
Homepage
https://www.twitch.tv/major_es..
Level & Awards
Clubs
lock
| | |
| --- | --- |
| | Open support ticket: http://play.eslgaming.com/support |
Recent matches
  FIFA 19 (PS4) Open Ladder 1on1 Germany
win
Markus28 

+25

Friday, 12/06/20 19:05
  FIFA 20 (PS4) 1on1 FUT Open Cup #27 Germany
loss
LEONkilled03 

0

Friday, 12/06/20 13:30
win
ProGamereuw 

+2

Friday, 12/06/20 12:45
win
todavo 

+2

Friday, 12/06/20 12:00
  FIFA 20 (PS4) Open Series Weekly Qualifier June 2020 #2 Europe West
loss
Arisay_07 

0

Wednesday, 10/06/20 16:30
loss
xGuiRMCF 

0

Wednesday, 10/06/20 15:45
win
stykovv92 

0

Wednesday, 10/06/20 14:50
win
Hackbee78 

0

Wednesday, 10/06/20 14:00
  FIFA 20 (PS4) 1on1 Wednesday Swiss Open Cup #62 Europe East
loss
vikCska1886 

0

Wednesday, 10/06/20 12:00
  FIFA 20 (PS4) Open Series Weekly Qualifier June 2020 #2 Europe East
loss
cocoloco_JR 

0

Tuesday, 09/06/20 12:00
Contact