What is Echo Arena?
---
The VR Challenger League – Echo Arena Weekly Cups have one Cup each week on sunday, where teams can earn ranking points and prize-money.
Every Sunday, teams that checked in for the weekly cup are fighting in amazing matches for honour and glory and an prize pool of
495 €
.
Congratulations
Congratulations Team "Jacks"!
for reaching an fantastic 2nd place at the Grand Finals
on IEM Katovice 2018!
Final Ranking Season 1
VR CL Echo Arena Cup Series
Qualified Teams EU
---
Join the ESL Staff today!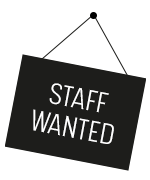 We are looking for players who like to support their favorite game. If you like to help other people or have any other talent, apply to become a staff member. A friendly team likes to welcome you!
Join the Staff!
(or pursue a career in esports)
Current Ranking
The seeding of this series will be randomized. Below you can see the first 12 ranked teams.
---
VR CL Echo Arena Cup Series
Current Ranking

---

Full Rankings
Swiss Cups
5 Cups played (pre-seasonal)





---

www.vr.eslgaming.com


VR CL Echo Arena Cup Series
Cup #25 - 1 & 2

Winner


Smash Dash


Jacks
Cup ranking - 1
Cup ranking - 2