Get more with Premium
AnyKey Pledge
Video games and esports should be welcoming and inclusive to all. We invite you to join us in creating a gaming ecosystem that includes all, no matter their shape, size, color, gender, background, disability, or beliefs.
Take the pledge!
Highlighted Competitions
Check out the different portals for more details:

After Work Cups - Wednesdays: 19:00 CET

Play through ESL Play App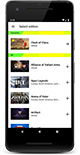 Play on the world's largest competitive gaming platform directly from your mobile device with the
ESL Play App
. Sign up for cups, get information about your matches and report your results! Don't hesitate to share your feedback with us.
Download the ESL Play App
Join the ESL Staff today!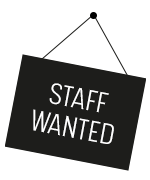 Support your community whilst earning incredible perks.
ESL Shop Discount
ESL Event Guest-list
ESL Job opportunities
Staff Bonus Rewards
and so much more!
Join the Staff!
(or pursue a career in esports)