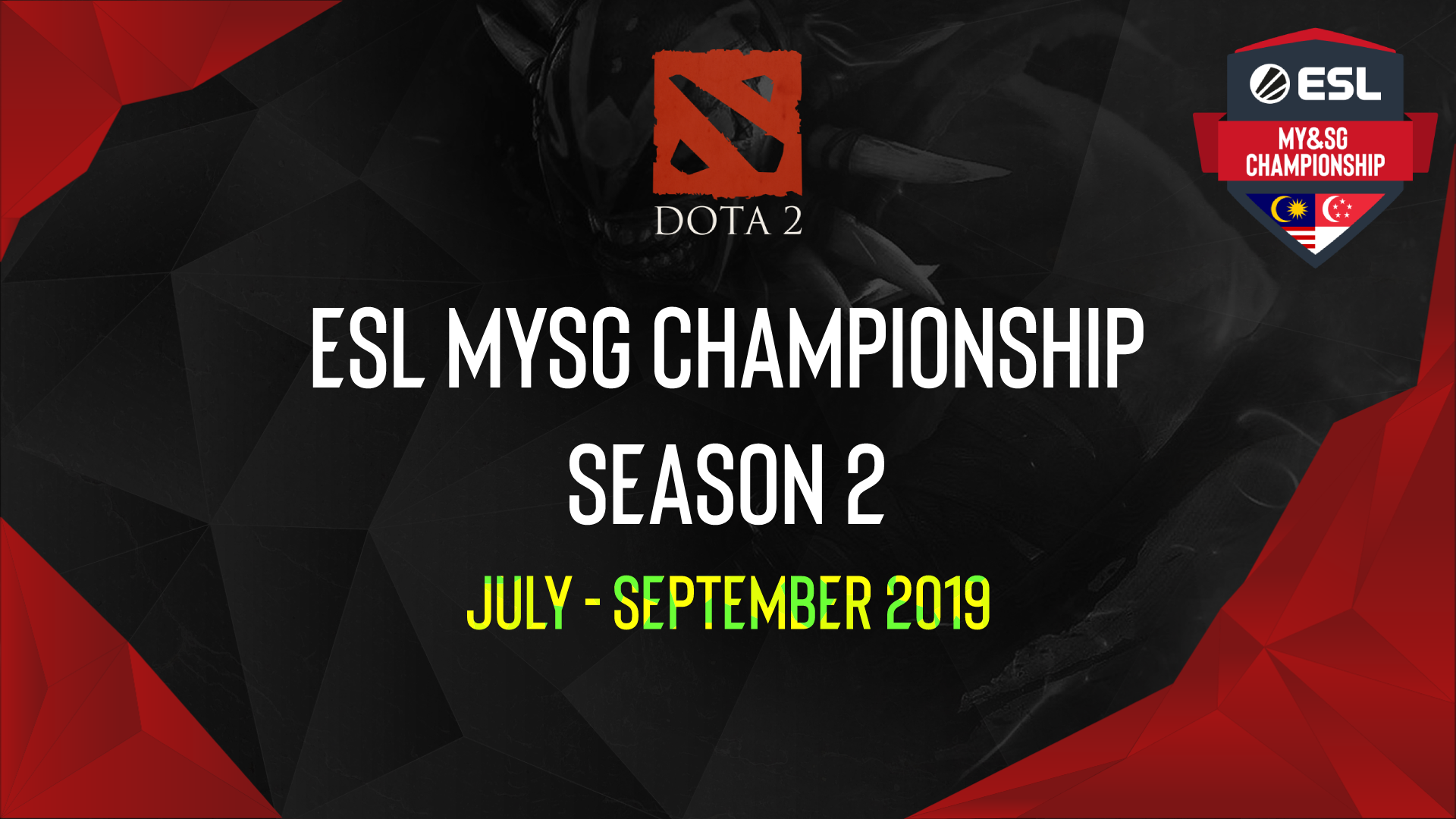 ESL MYSG Championship Season 2
ESL MYSG is proud to announce the continuation of the ESL MYSG Championship for Dota 2. Season 2 will begin in July where 8 of the best Dota 2 teams in Malaysia/Singapore will compete over a period of 3 months for a total prize pool of USD12,000.
The 2nd season will directly invite the top 4 teams from the 1st season, which is currently ongoing. The bottom 4 teams from season 1 will have to go through a relegation phase, where they will be joined by 4 teams from the open qualifiers. These 8 teams will compete against each other in a best-of-3 match on the 22nd and 23rd June and the 4 winners will advance to the 2nd season of ESL MYSG Championship series starting this July.
Take part in the open qualifiers now and stand a chance to compete against the best Dota 2 teams in the region!
A world where everybody can be somebody.
For further communication, please join our ESL Dota 2 Discord Channel.