Czech Republic & Slovakia Heroes of the Storm
Turnaj v Heroes již zítra na Lancraftu!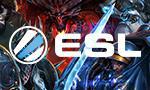 Již dnes začla největší herní akce v ČR - Lancraft. Kromě klasických titulů, jako je CS:GO, League of Legends apod., zde naleznete nově i turnaj ve hře Heroes of the Storm.
Ti největší hrdinové se registrovali na tento turnaj a budou soupeřit o ceny v hodnotě 23 000,- Kč! Favority jsou zajisté hráči z Inside Games, kterým se podařilo vyhrát vůbec první turnaj pořádány v ČR - DXRacer Seat for Heroes.
Sponzorem tohoto turnaje je e-shop luxusni-elektronika.cz, která každého výherce odmění přenosným reproduktorem v hodnotě 4 500,- Kč. Motivace pro hráče je tak zajištěna.
Harmonogram:
Pátek - skupinová fáze, proběhnou souboje každý s každým
Sobota - Play-off
*Podle účasti týmů se harmonogram může změnit.
Uvidíte souboje mezi Inside Games, Black Lotus Gamers a eEriness. Potvrdí svoji dominanci Inside Games, nebo si odnese pohár někdo jiný? Několik vybraných zápasů budete moci sledovat na streamu s komentářem a po skončení se dočkáte podrobného reportu přímo z místa!
Inside Games radující se z vítězství na Seat for Heroes.

Gregi
, Thursday, 23/07/15 14:27

No comments yet.

Information:
info write comment not allowed