CS:GO rule changes *Update*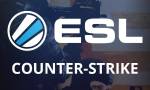 Today we would like to announce a few rule changes for Counter-Strike: Global Offensive. Those changes will affect all ESL CS:GO leagues and tournaments like Go4CS:GO or ESL CS:GO Open League, including all pro competitions like ESL One, Intel Extreme Masters or ESL Pro League. We make those changes after we discussed them with our partners, who will also change their rules to keep it unified, as well as based on feedback from the players union.
The following four changes will be made
Round and bomb timers
The round and bomb timer will be updated as at the end of last year Valve announced that they would change them for all upcoming Valve-supported events (Minors and Majors). To keep them unified across all tournaments we'll be updating them to the new values. New round time will be 1:55 and the new bomb timer 0:40.
Deathcam
There were quite a few discussions about the deathcam within the last months in the community. After we internally discussed those changes as well as talking about them with players we agreed that it would be time to shorten the deathcam. Therefore we'll shorten it down to 2 seconds.
End of the round delay
We are also going to change the delay after a new round starts once a round is completed, this will be shorten to 3 seconds.
**Update**
After the feedback from the community we have now changed it to 5 seconds effective immediately.
Jumpthrow scripts will be forbidden
The last change will be the addition of Jumpthrow to the list of forbidden scripts. We have gathered feedback from players and after a voting the results were quite in favor of banning it which we now do.
For our Intel Extreme Masters World Championship Katowice qualifiers on
ESEA
, those new settings are already in place for the qualifiers this weekend. For all other ESL leagues and tournaments we'll implement and update our configs and game integration starting Monday, 18th of January 2016 at 11:00 CET.
And don't forget to sign up for our ESL CS:GO Open League Europe, which is your first step into the ESL Pro League.


Information:
info write comment not allowed