Counter-Strike Counter-Strike: Global Offensive
ESL Plugin is no longer supported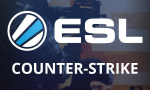 We want to inform you regarding some news for ESL plugin. As of now ESL plugin is no longer actively supported. This applies only for CS:GO. The rules have been updated accordingly. Please ensure to use the latest server configs as they are no longer automatically updated.
What has changed?
The ESL plugin is not compatible with the latest CS:GO version (1.34.8.3/13483 6031) and we have decided to no longer update it.
Server settings going forward
The main feature of ESL plugin was to automatically update the ESL server configs. Therefore you have to manually upload the latest configs to your server. You can find the latest settings
here
.
Why is it no longer supported?
The latest game update also requires an update of the ESL plugin. Since we are already working on a completely new solution we will no longer support the old ESL plugin. Details regarding our new feature will be released soon. Stay tuned!
Follow ESL Counter-Strike on Facebook and Twitter
cryyy
, Thursday, 21/05/15 18:10


Information:
info write comment not allowed