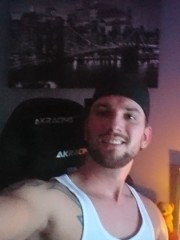 Contacts & Buddies
Spanky
Skorbat

cLu

yeezuz
iPlay

CHRiS 217-..
This player account is frozen and can not generate any 1on1 matches (challenge) or be generated (be challenged/Auto-challenger). Open 1on1 and 2on2 matches may be played, the player may however not compete in any other team matches. See below for details on the freeze.
Name
Mike Möck
Nick
eXe
Member since
28/12/06
Age / Gender
31 Years / male
Nationality
 Germany
Country, City
Germany, Tarmstedt  

(27xxx)

Main team
ez4
Homepage
--
╔►◙ Nick ___:eXe
╠►◙ Twitch _:https://www.twitch.tv/exe5821
╠►◙ Skill ___:Low [ ] Middle [√] High [ ]
╚►◙ Games _:CS-GO  more...  
Level & Awards
Teams
Penaltypoints
Penaltypoints (12)
Currently banned in all leagues because of too many penalty points.
08/01/20

expires on 08/01/22

12 Points
Cheating

- Cheating - ESL Anticheat - https://play.eslgaming.com/rehab
lock
08/01/20 - 08/01/22
New Penalty Points Level

- Cheating - ESL Anticheat - https://play.eslgaming.com/rehab
Recent matches
  CS:GO Open Ladder 1on1 AIM Europe
loss
freekill 

-20

Monday, 30/12/19 12:02
Contact