What is the Southeast Europe Championship?
The
ESL Southeast Europe Championship
(ESL SEC) is a multigame esports competition for the geographical region of Southeast Europe organized by the ESL. Its purpose is to foster the competitive scene in the region by enabling the gamers from different countries to compete and increase their skill and receive visibility, while providing high-quality and region-relevant entertainment for the audience.
The countries that can participate:
Albania, Bosnia-Herzegovina, Bulgaria, Croatia, Cyprus, Greece, Hungary, Macedonia (FYROM), Moldova, Montenegro, Romania, Serbia, Slovenia
The structure of the 7th season consists of international open qualifiers followed by the group stage and an online playoff.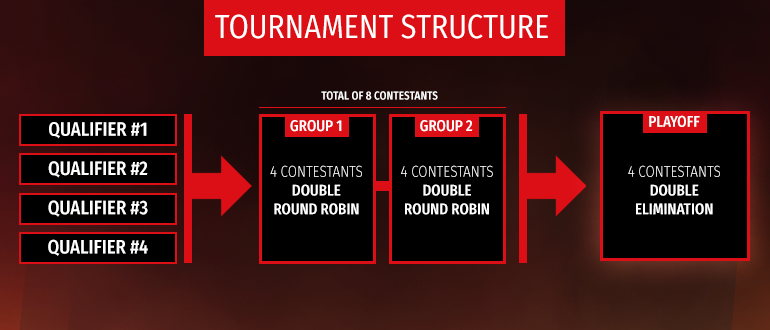 Past stages of SEC Season VII
Dates & Structure
For more info please visit our
Pro Page.
Open Qualifier #1
Open Qualifier #2
Open Qualifier #3
Open Qualifier #4
Start of the Group Stage
Start of the Playoff

April 29th
May 6th
May 13th
May 20th
May 28th
June 25th
Prize Distribution
These prizes can be won only at the playoff finals!
| Place | Money |
| --- | --- |
| 1. | 2500 € |
| 2. | 1500 € |
| 3. | 600 € |
| 4. | 400 € |
Powered by
The Electronic Sports League is the world's largest, independent eSports brand, leading the industry across various games with numerous online and offline competitions.

NEEDforSEAT® offers sporty office and gaming swivel chairs of the MAXNOMIC® series for any imaginable comfort and perfect adjustment options. Our sports seats are from the car seat production and are designated for long and comfortable sitting. The seats are ergonomically designed and perfectly adjust to the user as they can be setup exactly the way you want. Our seats encourage a healthy posture when sitting. No more tensions and pains due to wrong sitting posture.