Quick Rules
ESL Wire Anticheat: Informace
Registrace do turnajů: Návod
Game Integration: Podrobnosti
Server: Bude automaticky přiřazen.
Mapy: BAN/PICK systém
Struktura turnaje:Single Elimination - BO3
Prodloužení: MR3, $10000

ESL Mappool:

de_inferno
de_nuke
de_mirage
de_train
de_cache
de_cobblestone
de_overpass
Prize
V offline finále budou týmy bojovat o tento prizepool:
| | |
| --- | --- |
| 1. | 200 000 € |
| 2. | 100 000 € |
| 3/4 | 50 000 € |
| 5-8. | 25 000 € |
Help
Je to tvůj první turnaj? Dodrž tyto důležité kroky:
Následuj instrukce, které vidíš napravo pro přihlášení a potvrzení účasti (Check In)
Ujisti se, že před turnajem potvrdíš svojí účast pomocí Check-Inu
Počkej,dokud se napravo neobjeví tvůj zápas
Kontaktuj svého soupeře a odehraj zápas
Screenshot s výsledkem zápasu uploaduj na ESL
Nezapomeň zadat výsledek zápasu
Počkej na další zápas
Stále si nevíš rady? Přečti si náš návod na ESL Play. Případně napiš na naší podporu.
TIP! Pokud ještě nemáš jazyk nastavený na český nebo slovenský tak si ho nastavíš tady..
Powered by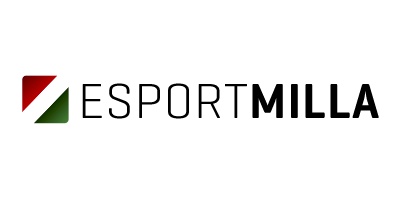 Esportmilla: (org who got the founding) Association of Egymillióan a magyar esportért started as a bottom-up movement of the Hungarian e-sports community in 2013. The group, working through on-line and social media platforms, became an NGO in 2016. Their goals include social responsibility, which emphasises changing social prejudices against video games and underlining the importance of physical activity and sports.