Clash Royale Global
ESL Play Mobile App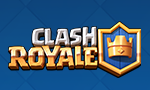 The ESL Play Mobile App is here, more ready than ever! Play any Clash Royale tournament anywhere, without the need of heading over to your PC to find your opponent or report a result. Check out the features that you can currently find in our ESL Play App beta version!
Sign-up and Check-in to a tournament
Using the ESL Play App you can easily sign-up and check-in to any Clash Royale tournament! Even if you are a new user at ESL, you can register your Game Account using the app as well. Curious of how to do it? Check our video guide below:
Find your match, chat with your opponent and report the result
After the tournament start, you can head over the Matches tab and find your next match there. Inside, you can chat with your opponent, find how many matches you need to play, in which clan you need to meet up and more! After playing the game, you just need to head over the match page in your app and report the result. Find out how to report a result in our video guide below:
Download the app
The app is available to both Android and iOS systems! You can download it here:
Leave your feedback and support to the mobile team!
In case of any bugs that you may find or questions related to app you are more than welcome to contact them. Feel free to send your mails to:

mobile@eslgaming.com
Important Notes!
Please note that this is a beta version of the ESL Play Mobile App! Due to the nature of beta tests you could find bugs, crashes or other similar issues. Please keep in mind that the match chat currently does not send notifications.


Information:
info write comment not allowed