Jogue
5. Tabela do Campeonato e Contatando seu adversário
Após a fase de check-in será criada a tabela do campeonato. Você vai encontrá-la no menu superior "Bracket". A tabela mostra seu próximo adversário e também quantas partidas até a partida final. Agora você tem que entrar em contato com o seu adversário, que é facilmente encontrado ao lado direito.

Ao clicar no nome do seu oponente, você será direcionado ao seu perfil. Haverá todas as informações para o seu jogo, como o nick, gameaccount, etc.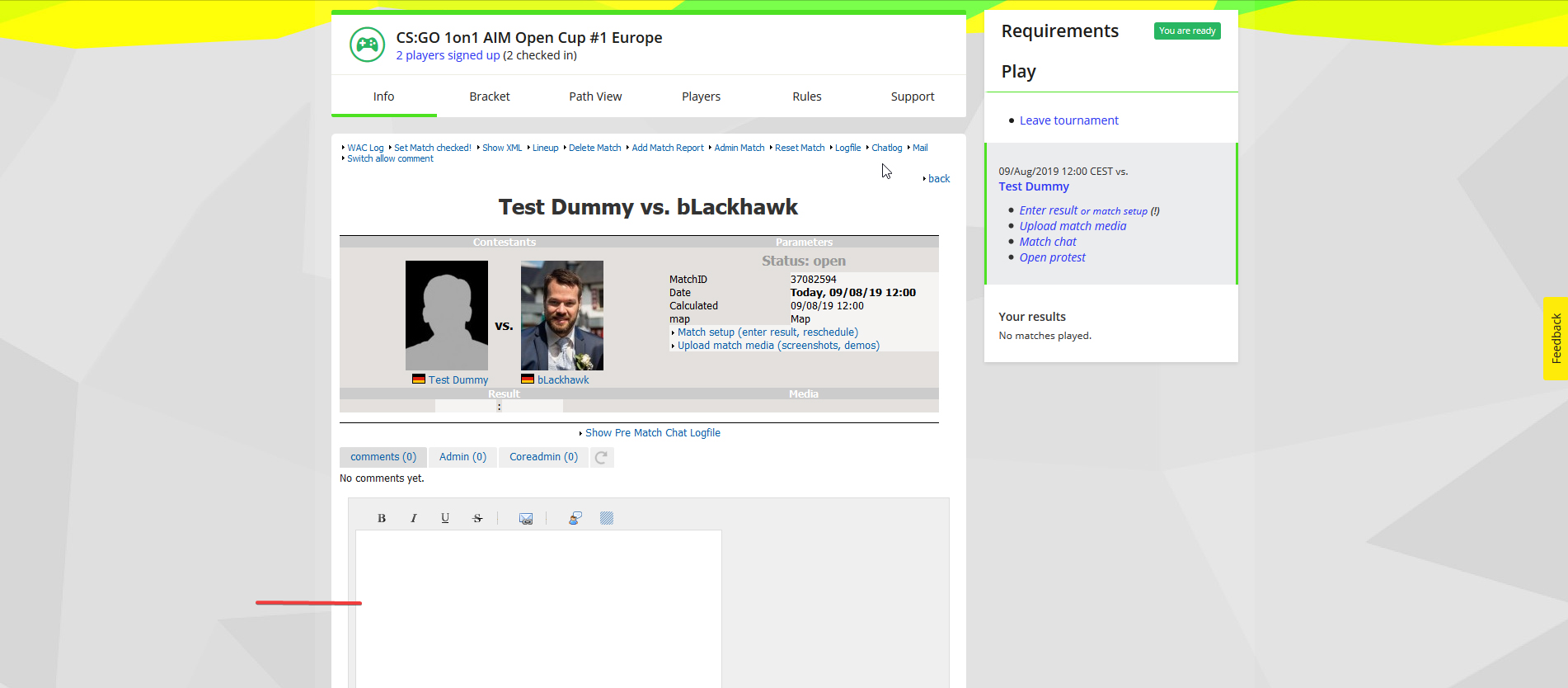 As funções mais utilizadas para contatar seu oponente é a função de comentário no site (Screenshot) e o chat que se encontra na barra cinza, no canto inferior direito da página. A vantagem dessa função é que o admin pode interagir com você através dela e resolver seus problemas com mais rapidez. Também é permitido contatar seu oponente através de outros canais de comunicação. Antes de pedir WO para um admin entre em contato com seu oponente em
todos os meios possíveis
.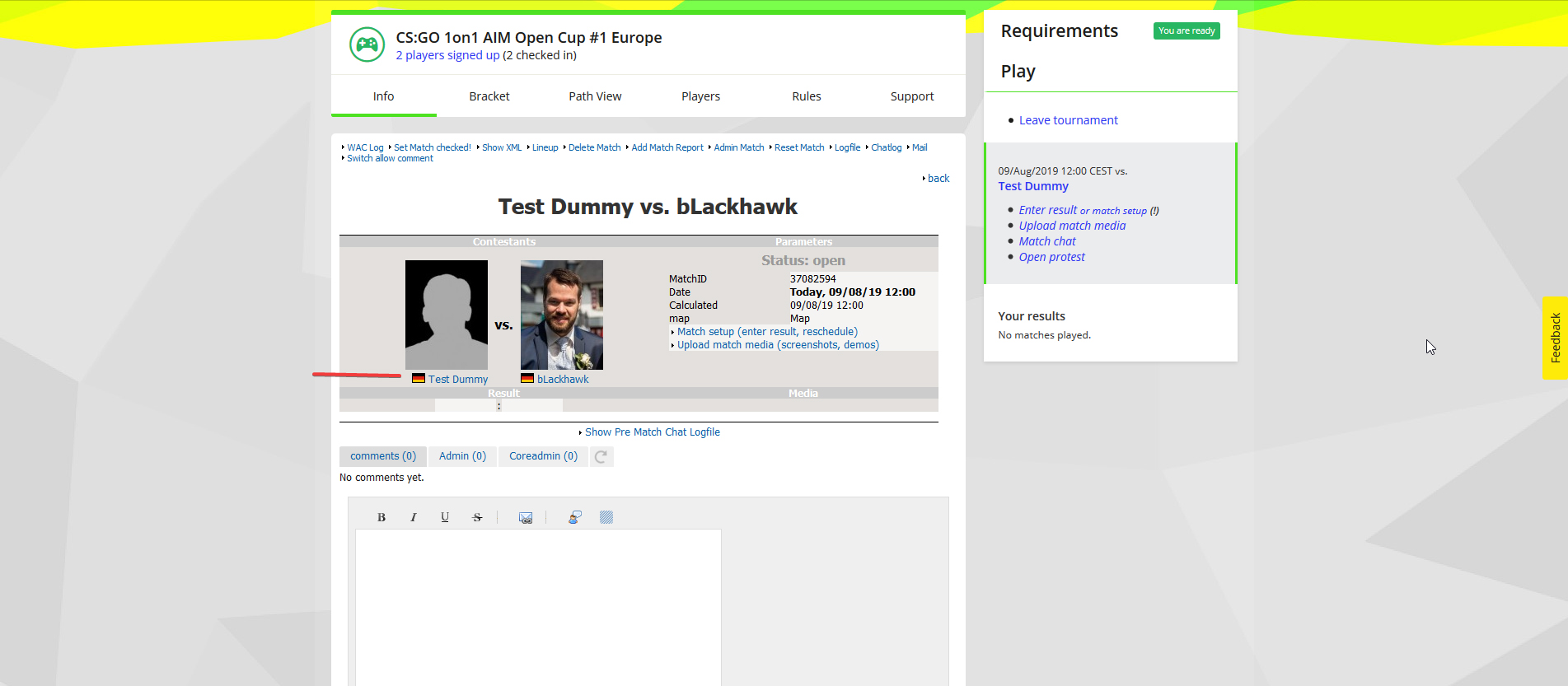 Sempre há outras maneiras de contatar seu oponente, basta conferir seu perfil para conseguir mais informações.

Clique em Gameaccounts para ver seus gameaccounts assim como suas gamertags.

Após contatar seu oponente, você deve convidá-lo ou receber um convite. Jogue sua partida de acordo com as regras do torneio. Não se esqueça de checar se você deve criar a partida ou seu oponente, e então divirta-se!
6. Confirme os resultados
After the match you need to enter the result in the menu "Match Setup" that will complete the match Após o termino da sua partida é necessário colocar o resultado dela no menu "Match Setup" e isso irá finalizar a partida. Em geral é necessário fazer isso sempre, independente de ganhar ou perder.

If there are problems with your oppponent or the match just contact the Admin via matchcomments,chat or support. Questions concerning the page or other questions are welcome to be asked on our
Supportpage.
Caso exista algum problema com seu oponente ou com a partida, basta contatar um Admin pelos comentários da partida, pelo chat ou no suporte. Dúvidas, questões ou outras perguntas são bem-vindas e podem ser feitas na página de
Suporte.
Gostaríamos de desejar-lhe boa sorte e muito sucesso na ESL Gaming! :D