É a sua primeira vez por aqui? Siga esse guia para começar a jogar!
Assuma o Compromisso GLHF
Video games e esports deveriam ser acolhedores e inclusivos para todos. Lhe convidamos a se juntar a nós na tarefa de criar um ecossistema inclusivo para todos aqueles que desejam fazer parte da comunidade de esports, não importando quem sejam.
Assuma o compromisso!
Play through ESL Play App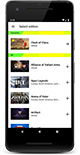 Play on the world's largest competitive gaming platform directly from your mobile device with the
ESL Play App
. Sign up for cups, get information about your matches and report your results! Don't hesitate to share your feedback with us.
Download the ESL Play App
Junte-se ao Staff da ESL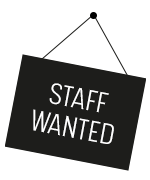 É adepto de esports e está disposto a ajudar a sua comunidade a crescer? Se gosta de ajudar outros jogadores ou tem interesse em outra área, faça sua aplicação para se tornar um membro do nosso staff.
Junte-se a nós!!