Call of Duty: Black Ops 3 Australia PlayStation 4
Previewing the CWL Stage1 Finals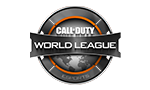 On January 12, 2016, Call of Duty fans around the world waited anxiously for the first match of the inaugural Call of Duty World League to begin. Announced in late December of last year, Activision's Call of Duty World League offers 30 teams from around the world the chance to battle it out for the title 'best in the world' and their share of the staggering $1.2m prize pool.
In the Australia & New Zealand (ANZ) region, eight top teams qualified for Stage One of the World League. In the eight weeks since, we've seen the giants of our region fight for supremacy and the chance to earn part of the regional $150,000 prize pool. The top four teams have now been decided.
---
---
Juggernaut team Mindfreak stand in first place in the league, to no one's surprise. This fearsome squad have been dominating the ANZ region for years, with only a handful of minor team roster changes under their belt - a feat to which many attribute their success. Not content with just being the reigning team in ANZ, Mindfreak have taken their winning streak international: in 2015 they placed 6th in the world at the Call of Duty World Championship, outplacing such powerhouse teams as OpTiC Gaming, Team Kaliber and EnVyUs.
In second place sits Tainted Minds, another veteran squad of the ANZ region. This team has gone from strength to strength since rising to prominence during the Call of Duty: Advanced Warfare season. Two of Tainted Minds' current members have competed internationally; placing 5th in the world at the Call of Duty World Championship in 2014. Tainted Minds have proven their skill with consistent wins over the eight weeks of the League's first stage.
New Zealand's premier team Immunity come in tied for third place (alongside Orbit.ANZ). A shoe-in to qualify for the League, Immunity have comfortably held their own amongst the top tier teams of the ANZ region. In Week 6 of the World League, this team caused quite an upset when they swept Mindfreak 3-0 in their series match-up, a highly coveted feat and no easy task. There is no question that Immunity have earned their spot as a standout team in the ANZ region.
Orbit.ANZ are the final top team, tied in third place with Immunity. Considered by many to be the dark horse of the ANZ region's World League teams, Orbit defied expectations early in the League by going on a four-week-long winning spree. They have easily maintained their good standing since. Orbit and Immunity remain tied for third: both teams have an identical Win-Loss ratio.
These top four teams have less than two weeks to go until the Stage One grand finale playoff, broadcast live from the ESL Studios in Sydney, Australia. First place at this prestigious event will net the winning team a cool $44k. Second and third/fourth place stand to gain $33k and $20k, respectively, while the teams placing fifth to eighth will each earn $8k of the $150,000 regional prize pool.
Article written by: @Penaaance
---
For more information on Call of Duty eSports, the Call of Duty World League and the Challenge Division, be sure to be following our social media outlets located below!
Myksta
, Sunday, 13/03/16 00:44

No comments yet.

Information:
info write comment not allowed